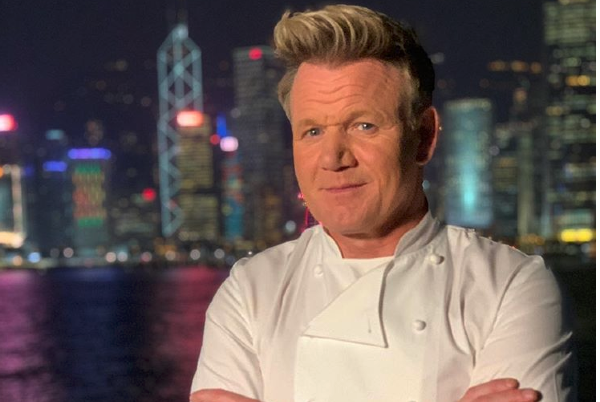 Gordon Ramsay has had a tough time since his kids went off to college.
His twins - Jack and Holly - left for university in early September, and the father is missing them now more than ever, especially as the holiday season approaches.
The celebrity chef recently opened up to James Corden the Late Late Show, confessing how much he has felt their absence since they left.
"I was gutted", he said describing the moment he dropped them off at school.
"I got back in the car 20 minutes later, and I was a mess."
The father also revealed a very unique way he dealt with his Jack's absence.
His son and him wear the same size clothes, so when he realised he was missing trousers he went to check his son's chest of drawers.
"I went to Jack's bedroom last weekend and I opened the door; his socks and pants are there. Five minutes later, I am wearing them.
"All mine were in the bloody wash… so I put them on and just sat on the bed thinking, 'Damn bud I miss you'… seriously."
After James slagged the dad for wearing his son's clothes, he acknowledged that he truly understood how Gordon was feeling.
The show host's son is only seven-years-old and he is already dreading the day he moves away.
Gordon and his wife Tana's oldest child Meghan is also studying at Oxford which leaves just 16-year-old Tilly as the only kid left living at home.
When James asked how the young teen was handling her siblings being gone, the chef said she was fine, and he is begging her to wait until she is older to move out.
"We're asking if she could leave home at 25", the dad laughed.
Hopefully, the Ramsay family will be reunited for the upcoming holidays, and the dad will be able to spend time with his older children.