We are all guilty of daydreaming about our future wedding day. We swoon over the thought of marrying our true love; we get giddy thinking about our dads breaking a move on the dancefloor; we can't help but wonder what our wedding dress will look like. The last thing we'd imagine is spending our wedding day in the hospital.
This was the last thing Irish bride Ciara expected on the day of her wedding to true love John.
The young woman was rushed to hospital when she started experiencing extortionate pain in her stomach.
Ciara had developed stomach ulcers and started to throw up blood. She had experienced pain in the run-up to the wedding but thought it was just from the stress of completing her PhD.
Ciara and John made it to the end of their wedding ceremony. Sadly, shortly after the pair said 'I do', Ciara was being escorted to the hospital.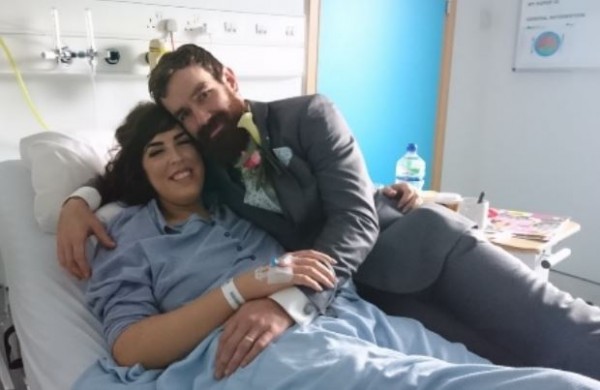 She started to experience the pain the night before, but the last thing she wanted to do was postpone their special day. She thanked the priest who carried out the service; he took great care of the poorly bride, and had a chair and a glass of water for her if she needed it.
After the ceremony, which took place in Derryloran Parish Church in Cookstown, Ciara's condition worsened. The bride started vomiting up blood in the back of their wedding car.
Her husband leapt into the front of the car and brought her to hospital. Ciara tried to remain positive, she joked, "My first journey as a bride was sitting alone, being sick into a bag."
Ciara spent three days in the hospital, and was treated for stomach ulcers. The doctors gave her the all-clear and the newlyweds jetted off on their honeymoon to the Seychelles.
Unfortunately, Ciara missed out on her wedding reception. She didn't get a chance to celebrate her big day with her nearest and dearest. As well as missing the reception, the poor bride only got to wear her stunning white gown for two measly hours.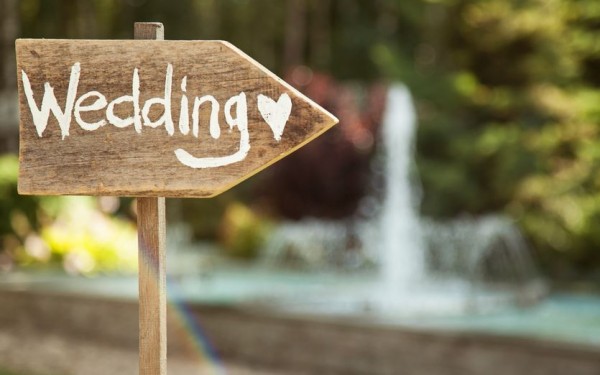 Friends of the couple have gathered together to set up a GoFundMe page, to raise funds for a reception they will be able to attend.
The page reads, "This darling couple deserves the reception of their dreams. We are starting this campaign to give Ciara and John another chance to enjoy their wedding day."
The couple has been described as sweet, genuine and truly kind. They praised Ciara, whose optimism throughout the traumatic experience has been admirable.
The campaign has raised over €800 so far. Their loved ones hope to raise €3000 for Ciara and John, who definitely deserve to celebrate their special day properly, without an emergency visit to the hospital.