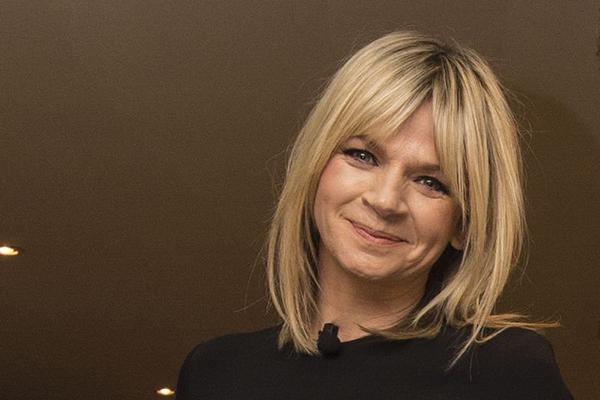 Zoe Ball has opened up about her late boyfriend's death in a moving interview with BBC's The One Show.
The presenter's partner Billy Yates died by suicide last year, which left Zoe feeling lost, "My boyfriend struggled with depression and he died last year. After he died I was left with lots of questions."
By opening up about his passing, Zoe hopes to raise awareness about mental health in the United Kingdom.
"I think it is one in four of us in the UK that is living with mental illness," she said.
Zoe said that the number of people suffering in the UK is overwhelming, especially because there is still a huge stigma surrounding mental health.
She explained, "Those figures are huge, so most people you meet are going to have been touched by this subject. Mental health resources are under huge pressure and I think a lot of people aren't necessarily getting the right help as quickly as they could."
The mum explained that she hopes to raise vital awareness about mental health by making a documentary.
Using her platform to raise awareness is a selfless move. She will also be teaming up with Sport Relief, where she will visit other families that have been affected by depression and suicide.
The It Takes Two host hopes to gain a deeper understanding of mental health by speaking to these families. Zoe wants to "ask the questions about what are we doing, how are we helping, and where can we turn for help? What should loved ones be doing?"
Big news @ZoeTheBall, @MissAlexjones & @gregjames are all taking on epic challenges for #SportRelief. And we've got one for you too - can the nation join together to beat a billion steps a day from 17th to 23rd March? Get the Sport Relief app https://t.co/1AwVT9YSh9 pic.twitter.com/E9zaSnRppc

— Sport Relief (@sportrelief) February 5, 2018
Zoe hopes that this project will encourage people to get involved- whether that's talking about their own struggles or by volunteering for mental health organisations.