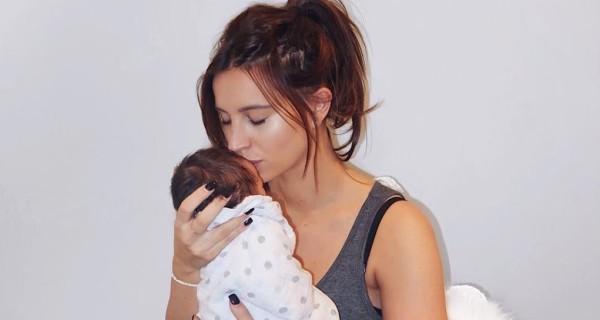 Ferne McCann welcomed her first child just last month, and recently opened up about the inspiration behind her daughter's name.
Talking to Holly Willoughby and Phillip Schofield on This Morning, the former TOWIE star said that Nicole Kidman played a huge part in her decision.
"I got obsessed with Nicole Kidman in Big Little Lies and I googled her and saw that she has a daughter called Sunday," the 27-year-old explained, before revealing her daughter's middle name is Sky.
However, Ferne was convinced she was having a boy and admitted that she was shocked when Sunday came out a girl.
"I was adamant she was going to be a boy.
"I was so shocked when she came out and she was a she. There was a few seconds when Sunday was on my chest and I didn't even ask."
The reality star recently brought Sunday to see her dad, Arthur Collins, in prison, saying that it gave her a chance to show him what he is missing.
"It was a difficult decision to take Sunday into that environment, but I felt I needed to confront him about a number of things, which I have now done," the mum-of-one explained to The Sunday People.
25-year-old Arthur has been convicted of nine counts of actual bodily harm against 14 people and five counts of grievous bodily harm with intent. In April, Arthur threw acid over a crowd at the Mangle E8 venue London.