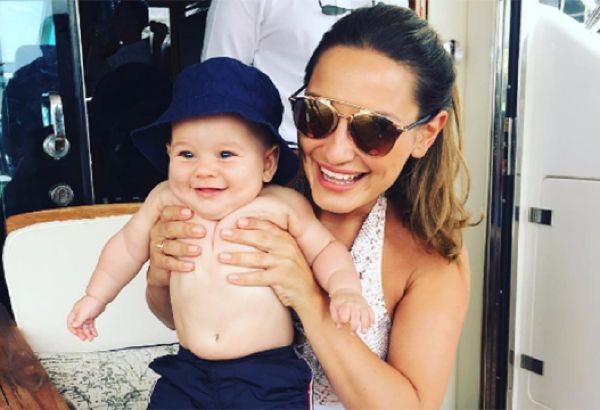 When Sam Faiers entered the Big Brother house, she almost instantly began to feel the symptoms of a chronic illness.
Sam was unable to keep down food, and and had very painful stomach cramps, and was subsequently was diagnosed with the incurable bowel condition Crohn's Disease.
Three year on, and Sam is managing her her symptoms well, and has been supporting the charity campaign Walk It, in aid of Inflammatory Bowel Disease.
Yesterday, the former TOWIE star took part in a charity walk for the cause, and looked absolutely stunning, and healthy.
Following the exciting event, the mum took to Instagram to share her emotional story: "In February 2014 I was diagnosed with a severe case of Crohn's Disease.
"I lost two and a half stone, I was weak, fatigued, couldn't hold any food down, I had boils on my face, my body shut down on me."
She continued, citing how many people underestimate the illness: "A lot of us underestimate how serious this illness is. I have met families who have lost loved ones in serious cases and young girls who have had bowels removed. It's heartbreaking. The more awareness we make the more we can help each other.
"After one year of tests, tablets, steroids, shakes and special diets we started to research into other natural remedies that could help me too. I found for me an anti inflammatory diet really helped - you can find plenty online, juicing - has been amazing for me, I take a number of vitamins and minerals every day. I drink kefir, plenty of water and I live a healthy balanced life.
The mum then went on to explain how her pregnancy actually helped with her symptoms: "When I was pregnant with Paul I felt the best I ever had in my life (not sure why, but pregnancy really did help) and that's something I was concerned about."
"I am so grateful I am off all medication. It has been a big journey for me and my family."
The post, which was uploaded yesterday afternoon, has already been liked more than 27,300 times, with hundreds of people commenting on Sam's bravery.
We applaud this incredibly strong and inspirational mum!