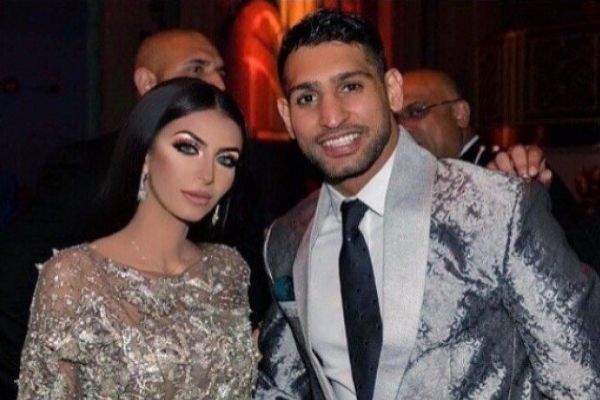 Congratulations are in order for Amir Khan and his wife, Faryal Makhdoom, who have welcomed their second child.
The former I'm a Celebrity contestant and boxer took to Instagram to gush over his new arrival.
Faryal Makhdoom gave birth to a beautiful baby girl. They have named the newborn Alayna Khan, and she weighed in at 8lb 3oz.
The boxer did a stint in the jungle last year on I'm a Celebrity. He was the seventh person to be evicted.
The couple is already proud parents to four-year-old, Lamaisah, and according to Khan, Alayna looks just like her big sister!
Six months after the birth of their first little girl, Khan spoke honestly to the Manchester Evening News, about the difficulties of working away from home.
"It's nice when you've had a tough day to come home to your family and the little one and spend time with the child and the family.
"The hardest part is when you are away from them. Because I've been in a training camp and not with the family it can be quite difficult," he added.
"I Skype the little one and the wife and parents. These are sacrifices you make. You have to be strong and be focused on your goals if you want to be the best," said the boxer.
However, he said it also motivates him to be better and to be a winner.
"Being in the ring, being a father is only going to give me that drive to make me work harder."
Khan also admitted that he was not a fan of getting his hands dirty when it comes to changing nappies.
"I'm not really changing nappies or anything like that...The wife takes care of that or my family help."
It is unconfirmed if he will be changing nappies this time around. Congratulations to the Khan family!