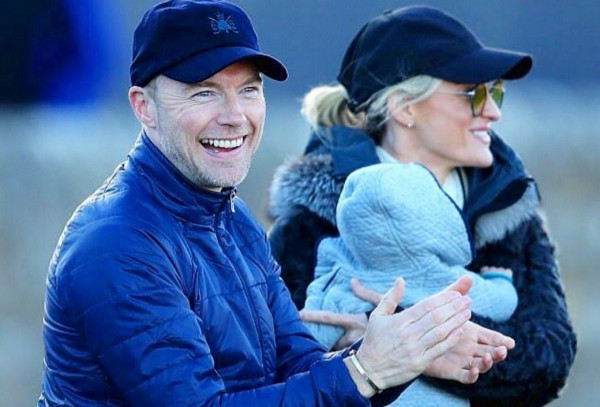 Social media is a truly wonderful thing – it connects us with people we would otherwise never get to engage with, and it gives us a new view on the world.
Of course, like anything else, social media can have its downsides – and that's something that we need to be prepared for.
Thankfully, when she was trolled over a baby photo she posted to Instagram this week, Storm Keating was ready.
Storm was jetting off to Norway with husband Ronan and their six-month-old son, Cooper, and decided to share a cute picture of the tot buckling in for the flight.
While the majority of commenters gushed over the picture, one person branded the tot a 'poor bugger'.
Suffice to say, Storm was NOT there for the criticism, and she wrote the perfect reply to the trolling comment.
"We think lucky bugger!" she wrote, giving her insight into the travelling life with her family.
"We could easily employ nannies or staff to look after our little man while Mummy and Daddy have to work, but despite it taking more effort and organisation, we choose to take him almost everywhere with us.
"We stick together as a family as much as possible... Of course it's not the easy option for Ronan and I, but we'll do whatever it takes for our little guy – we don't want to miss a thing, and we don't want him to miss either of us, also. Not if we can help it."
She went on to describe Cooper as 'the happiest little baba who very rarely even cries', insisting that the travelling life has not negatively impacted him.
"Jumping on a plane is an adventure for him, and the life experiences he has when he lands in different cities and countries is invaluable," she continued.
"I feel very proud, actually. I'm a fantastic mummy, and I know that in my bones. My husband is also an incredible father, and my heart bursts every time Cooper's face lights up when he sees him.
"Cooper is one very fortunate and lucky little man. If only all children in the world could be so loved and cared for."
As you can imagine, Storm received plenty of support from her followers elsewhere in the comment section.
An expert shut-down, we reckon!