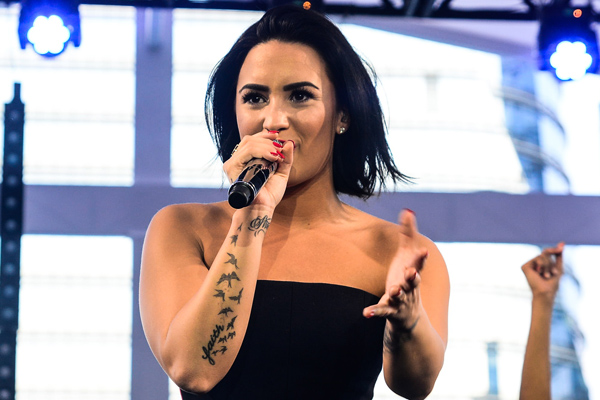 Demi Lovato has gathered up quite the following since her Disney Channel days. The Sorry Not Sorry singer is one of the biggest female singers around, but she hasn't let fame get to her head. The 25-year-old proved just how much her fans mean to her by adding a very special feature to her tour.
The singer is a role model to millions of girls around the world, and she certainly deserves that title.
For her upcoming Tell Me You Love Me tour the Confident singer's fans can look forward to wellness workshops, inspirational speeches and therapy sessions before the singer's performance.
She explained the idea to Good Morning America, "It's basically like a therapy session before the concerts and we have speakers from all over and we're also helping out with different charities from around the country."
Demi believes that it will be an incredible, moving and inspiring experience for her fans.
The Skyscraper singer wants to use her celebrity status to beat the stigma surrounding mental illness. In the past, Demi has opened up about her battles with anorexia, bipolar disorder, and substance abuse.
She stated that she wants to use her voice for more than just singing, "I just know how important it is to use my platform to help others and to share my story in hopes that it inspires people to either get into recovery or better themselves."
Demi hopes that her fans know that she is there to support them, "I just want people to know they're not alone and I'm here for them."
What do you think of the new additions to Demi's tour? We think they sound amazing!