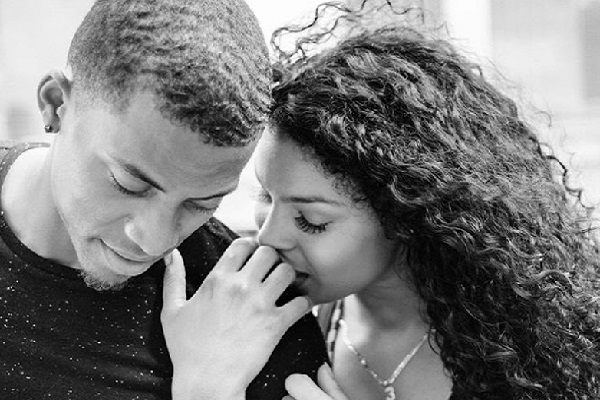 Former American Idol star Jordin Sparks revealed to People that she married her boyfriend, Dana Isaiah, in secret this July. And even more happy news – the couple are expecting a baby in late spring 2018!
This will the 27-year-old singer's first child.
The pair told People how their parents set them up – as advice buddies rather than in a romantic sense. Dana was moving to Los Angeles to try to break into the modelling business, and Jordin's mom and his mother thought the Grammy Award-nominated songstress could talk some sense into him.
"My mom was trying to get [Jordin] to talk me out of moving to L.A. because she's experienced the industry out here," 25-year-old Dana said to People, "It wasn't like, 'We want you guys to date'."
However, the two spoke every day, bonded by their love for their close-knit families and their strong Christian faith.
When Dana finally arrived in L.A., sparks really started flying.
"A couple days after we had actually met, I was like in my head 'That's going to be my husband! That's my husband right there," Jordin said to People.
The couple eloped on July 16 this year, going to Hawaii with a group of close friends.
An Instagram post from she shared with her 1.4M followers that day shows Jordin, Dana, and their smiling friends chilling in the water.
"Summer Camp 2K17," she captioned it playfully.
Jordin found out she was pregnant in late August, and the chart-topping artist told People that Dana has barely been able to contain his excitement: "He's been like, 'I want to shout it from the mountain tops!' We're really proud to be married to each other and to be celebrating this."
They are too cute!
Congratulations to Jordin and Dana! They have so much wonderful news to celebrate!