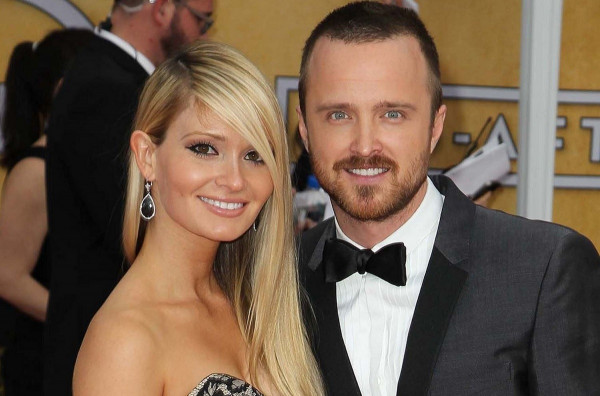 They announced their pregnancy news back in September, and Aaron Paul and wife Lauren have shared an exciting update.
The couple, who are expecting their first child together, are having a girl!
It was Lauren who made the announcement, on Instagram, in a throwback post featuring a group of the couple's friends.
While Breaking Bad star Aaron was absent from the festivities, he was hilariously represented via PhotoShop!
"Nothing to say other than I love these humans, and I'm missing Telluride," she wrote.
"And I'm pleased to introduce you to Flat Aaron. When I travel without the babe, Flat Aaron always comes with and parties. Also, why are we all smiling the exact same way?"
"Alsoooo, Baby Girl was in my tum here, and I had no idea. BUN!"
Fans took to the comment section to share sweet messages of congratulations to Lauren, Aaron and their family.
The couple, who have been married for four years, announced their pregnancy news via Insta two months ago.
Sharing a photo of his wife with her blossoming baby bump, Aaron wrote: "Hey, everyone. Look what I did.
"Words can't express how excited I am that this little one has entered our lives. Just thought it was time I would share this beautiful news with all of you."
We are so excited for Aaron and Lauren – we're wishing them all the best with the rest of the pregnancy. Exciting times ahead!