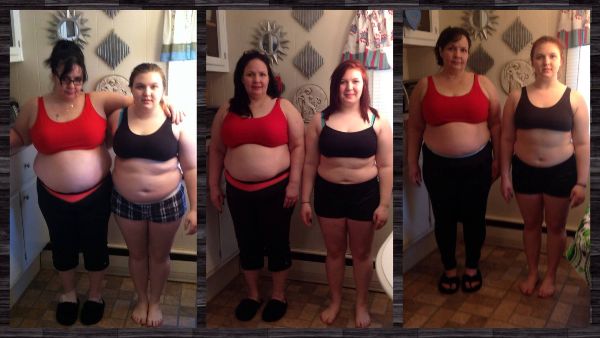 New year, new you right?
Well, if you are looking for some inspiration, you have come to the right place!
Recently, a mother and daughter duo posted a video on Facebook that documented their combined weight loss of a whopping 74 pounds.
The video of the pair was shared on George Takei's Facebook page, and has since been viewed over 21 million times... impressive!
Cheryl, who is the mother in this dynamic duo, wrote on Facebook about why she wanted to lose weight: "I need to do loose about 100 pounds. Get my life back and get into the best shape of my life. I am going at this hard core. I'm done feeling gross. My life has become so limited".
Cheryl and her daughter Tessa embarked on a 100 day fitness challenge, and documented the whole journey.
In the space of just 100 days, Cheryl lost 42 pounds and Tessa lost 32 pounds... which is absolutely incredible.
The pair have received massive support online, and have continued their weight loss journey as a result of that support!
What an inspiring story!
SHARE if you admire Cheryl and Tessa.