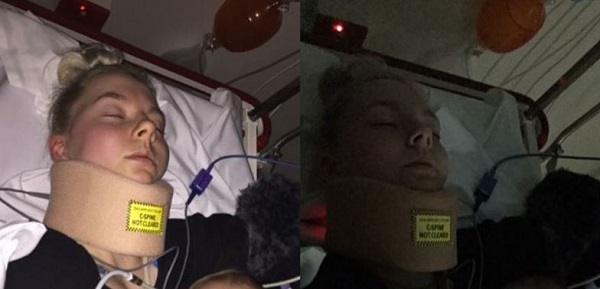 They say that nothing can break the bond between a mother and her baby, and an Australian woman has proven this in the extreme.
Thamalia Muller Benjamin Greenbury-Hall has become a viral internet sensation this week, after a photo of her breastfeeding her son from her hospital bed, after falling down 12 flights of stairs, emerged.
The photo was shared to the 'Breastfeeders in Aus' Instagram page, and showed Thamalia lying prostrate in a hospital bed, wearing a neck brace and hooked up to monitors – while nursing her son.
She shared her story to the page, assuring followers that while she had no broken bones, she was left 'battered and bruised' by the fall.
Amazingly, however, concern for her son was at the fore of her mind as she made her way to the hospital in the first place.
With the help of medics around her, she proceeded to breastfeed her nine-month-old from her sick bed.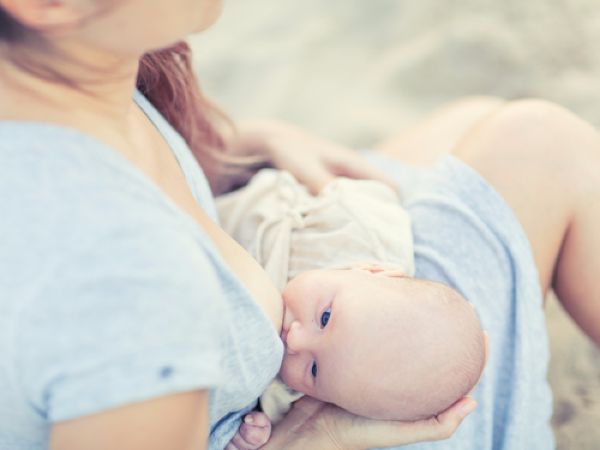 "Thankfully I had some great nurses and doctors that helped me through it and didn't even say a word about us co-sleeping," she added.
What a remarkable mum.
SHARE to inspire a fellow mum today.