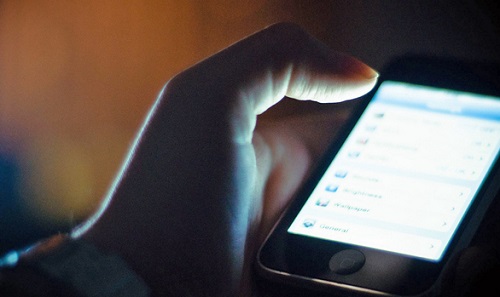 Let's face it, nothing truly prepares you for parenthood.

No matter how much research we do or how many words of advice we're offered, the stark reality of parenthood is generally very different to the fuzzy fantasy we have in our minds as we await the arrival of our little one - And this indisputable fact is most likely why one new dad's recent contribution to social media has been so well-received.

Having welcomed baby boy Charlie into his life in September, Matt Coyne endured a whirlwind of emotions, sensations and experiences he wasn't quite prepared for.

Reflecting on the past few months, he began: "I was congratulating myself today on how I've got nappy changing down to a precision art. I'm basically like a Formula One pit crew. In fact, in many ways, I'm better, because when you're speed-changing the tyres on Lewis Hamilton's car he's probably less likely to p*ss in your eyes and projectile sh*t up your arms," he boasted.


The new dad didn't hold back when chatting about his son's arrival, writing: "I used to think that the theory that the moon landing was a hoax was total b***ocks, just because it required a huge amount of people to share a secret."

"I now think it's a distinct possibility given the conspiracy of silence about how horrendous labour is. The labour suite is like being in 'Nam. It is nothing like you see in sitcoms or film.. unless that film is Saw IV, combined with the chest bursting scene from Alien."

Paying tribute to Charlie's mum, Matt continues: "In truth, the hardest thing about labour is seeing someone you love in such excruciating pain. But then Lyns did once make me sit through an episode of Downton Abbey so .. six of one, half a doz.." (sic)
Matt then focuses his attention on issues which no doubt resonate with any new parent, disclosing: " A baby crying is a weird thing. During the daytime you can listen to it and think that it's endearing and cute...At 3am it's like having the inside of your skull sandpapered by an angry viking."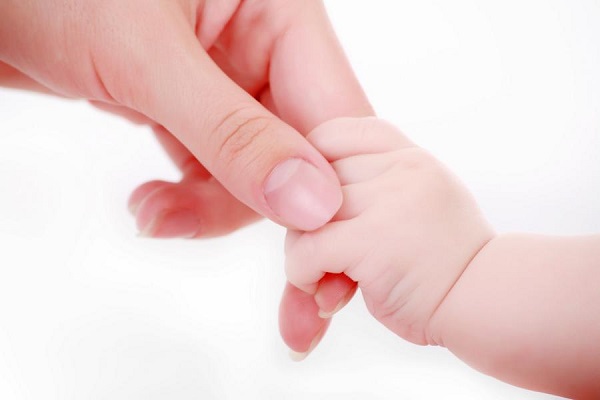 "Baby piss in the eye really is only funny the first time and every single sh*t really is comically timed. The worst thing is when they do a 'lure-sh*t', then wait till you've got the nappy off mid-change to bring the real thunder. It's the same thing terrorists do when they time bombs to go off just as the emergency services arrive."
Giving the public an insight into his new world, the 41-year-old shares insights into down-time, and it's fair to say the sound of ringing bells could be heard in homes all over when he writes: "Throughout my adult life I've tried to read a book a week or so. I'm not naive I knew that I'd have less time so I thought I'd promise myself that I'd try and read a book a month."

"It's now been a couple of months and the only thing I've read is a pamphlet on breast pumps. (and I've still not got to the end of that, I keep falling asleep during the paragraph on 'nipple confusion')"

Like any parent, Matt curses any sound which may disrupt his child's sleep, writing: "It's only when you've just got a baby to sleep that you realise how loud your house is. I thought our home was pretty quiet and sedate but it turns out we have a bathroom tap that sounds like Godzilla attack."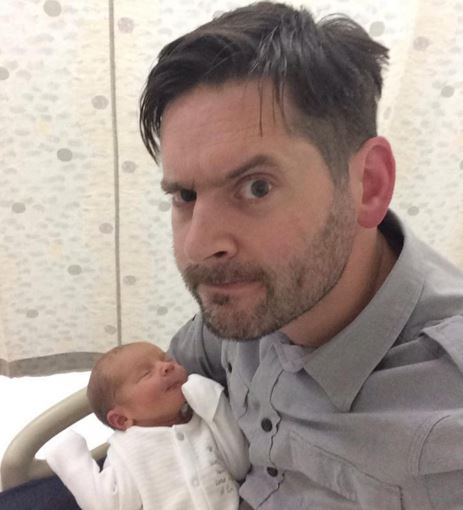 Finishing his post on a sentimental note, Matt again pays tribute to Charlie's mum, writing: "The most important thing I've learnt so far is that Charlie is supremely lucky to have Lyns as his mum."

"She's tough, smart, funny and in love ..and she will make sure I don't f*ck up too much. Hopefully, her DNA will also batter my genetic predisposition towards big nostrils and man-t*ts."

Summing up the post, Matt acknowledges the positive impact little Charlie has had, revealing: "He is without reservation the greatest thing that has ever happened to us both (Better than completing the world cup panini sticker album which, I did in both 86 and 90).

"He has already removed enough of my cynicism to include this paragraph and I feel pretty sure that I'm going to be good at this because as sh*t, disorganised and pathetically inept as I am, it is beyond important to me that Charlie comes to no harm. and that, as far as I can make out, is not a bad measure."

The post, which has been shared over 16,000 times, addresses every facet of parenthood, and is bound to make you laugh in recognition and melt in solidarity.