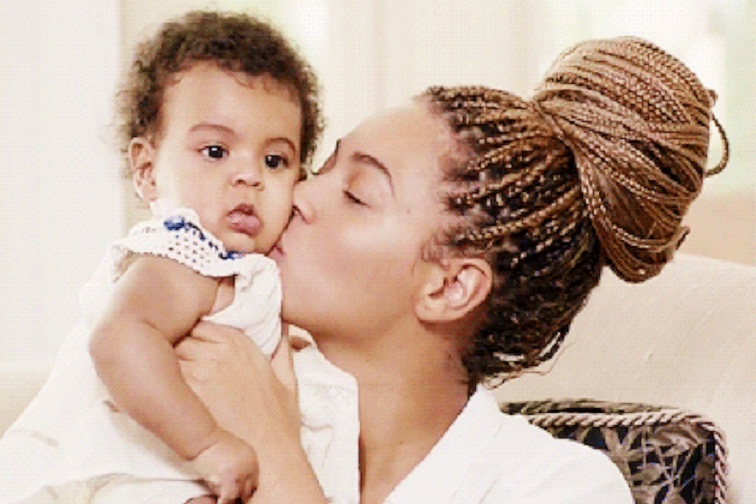 Perhaps Blue Ivy was just having a little fun in the sand with mum, or maybe there's something more to this!

But Beyonce definitely got tongues wagging this weekend when she posted a snap of herself with a big baby bump at the beach!

The talented star sent the rumour mill into overdrive after sharing the shot online.

Thousands of followers speculated as to whether the Flawless singer was hinting that baby number 2 was on the way, with tweeters eagerly asking: "Is B preggo???"

The Grammy award-winning star appeared to confirm her pregnancy with Blue Ivy back in 2011 by happily rubbing her burgeoning bump at the end of her VMA performance, so maybe this is her latest hint?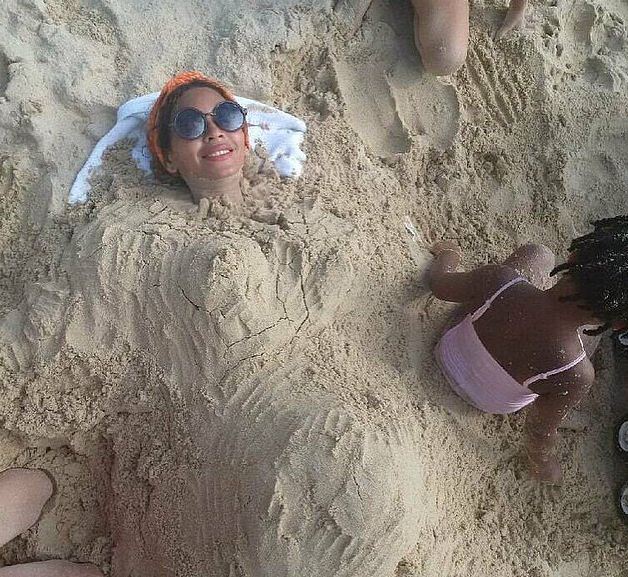 Excited fans certainly seemed to think so anyway, posting: "Baby bump!" following Queen Bey's cute beach-time snap.

The photo, which was uploaded on Sunday, shows adorable Blue happily playing beside her mum. We think the tot who turned recently turned three would make a great big sister!

Watch this space!