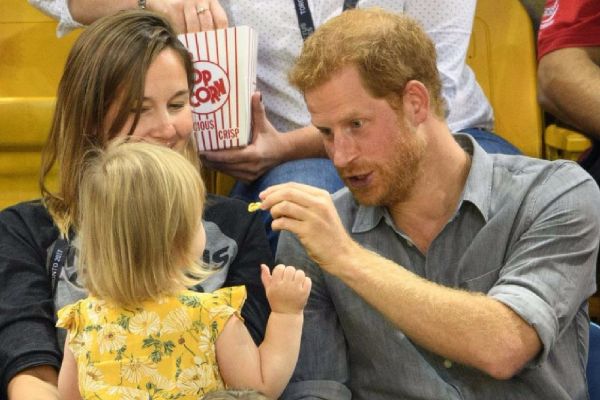 Prince Harry is already a proud uncle to adorable little Prince George and Princess Charlotte, and by next year, he will have another little niece or nephew.
Now, it seems the young royal might be feeling broody himself, after he was photographed playing and joking with a little girl while attending the Invictus Games.
Harry, who is in a relationship with Suits actress Meghan Markle, was sitting beside the family of former Invictus competitor and Paralympian David Henson.
Mr Henson, who lost both his legs while serving in Afghanistan, attended the Games along with his wife and their two-year-old daughter, Emily.
Harry appeared to be very taken with the little one, and was photographed pulling faces and sharing his popcorn with the adorable toddler.
How cute is Prince Harry sharing his popcorn at the Sitting Volleyball Finals during the 2017 Invictus Games. #InvictusGames pic.twitter.com/TSNUu11943

— Love Entertainment (@LoveShowbiz_) September 28, 2017
The cheeky little girl stole a few handfuls of the Prince's popcorn while he turned to speak to another spectator, and Harry pulled a shocked face at her when he realised what she had done!
Harry is known for his jovial sense of humour, and we think he's found a kindred spirit in little Emily!
Earlier this year, Prince Harry expressed his desire to have a royal family of his own: "Of course, I'd love kids."
And not only is he a doting uncle but he's also a godfather to six of his friends' children, according to The Mail Online. The young royal said he "would like to think" he does a good job in this important role.
"I think the key to that is to be able to grow up, but also be able to stay in touch with your childhood side," he mused.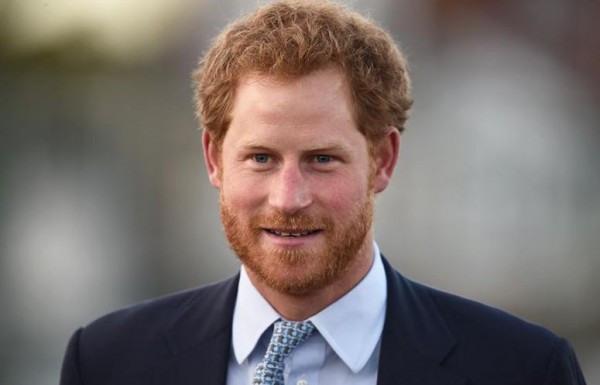 Recently, girlfriend Meghan joined Harry during his official appearance at the event, and Harry said she was "loving the games".
Meghan previously revealed that the couple had managed to keep their high-profile relationship under wraps in its early stages.

"We're two people who are really happy and in love. We were very quietly dating for about six months before it became news, and I was working during that whole time, and the only thing that changed was people's perception," the actress candidly admitted, during an interview with Vanity Fair.
We wonder if marriage and babies are on the cards for these two – watch this space!