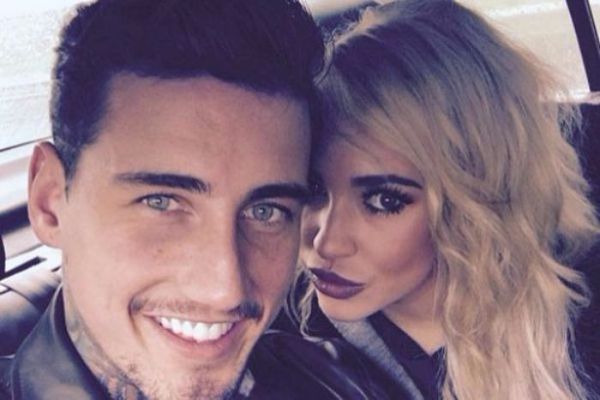 Stephanie Davis is reportedly pregnant with her second child with on-off boyfriend Jeremy McConnell.
The news comes just a day after Stephanie stepped out holding what appeared to be a baby bump. It also comes days after Jeremy ended up in hospital sporting two black eyes, with Stephanie later being taken into police custody.
Former Big Brother star Jeremy is reported to have confirmed the news in an exclusive interview with MailOnline.com.
Jeremy, who suffered a broken nose and fractured eye socket in the alleged attack, spoke from his family home in his native Dublin.
"She just told me that she was pregnant," said Jeremy, who shares six-month-old son Caben-Albi with Stephanie.
"I was pretty shocked as it wasn't planned, but to be honest, I was excited. She told me that she was going to have a scan at the hospital later that afternoon.
"The pregnancy was not planned and, given our history together, took me by surprise. I was pleased, but still in a bit of shock."
Jeremy also added that their supposed argument broke out last weekend after Stephanie looked at his phone and began accusing him of 'following some other woman'.
Stephanie has yet to address Jeremy's claims, but we will keep you updated on the story.