Friendly waiters can really put a place above its competitors.
But this waiter truly went beyond the call of duty when mum Dallas French came in for lunch last week.
Sleep-deprived, mum Dallas French had just come from the children's hospital, where her baby girl Ellee had undergone tests.
Hungry and dying to relax, she went into Olive Garden restaurant in Arkansas hoping to enjoy a nice meal. Having already ordered her own food, she turned her attentions to her little one.
That's when things started to go south.
"She was starving and I was trying to make a bottle and spilled it all over me and the floor," she wrote on the Love What Matters' Facebook page.
But not to worry, as a kind waiter came to her rescue.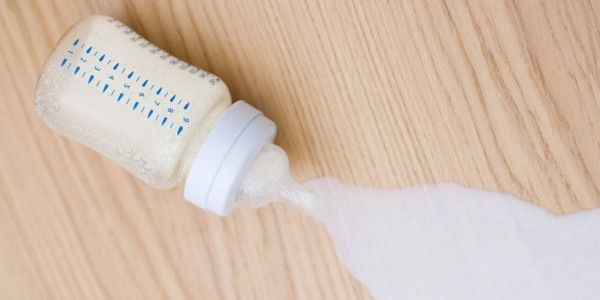 He placed Dallas' salad down in front of her and then said the most wonderful thing.
"Let me feed her and you eat," he said.
Naturally, an exhausted Dallas was overwhelmed with gratitude.
"This melted all of us and this is what we need more of," she wrote. "He fed her I ate my salad and bread sticks and that milk on the floor got cleaned up after we left because he just understood!"
The kind gesture by the waiter meant all the more to Dallas given the tough day she'd had.
"He showed us love and understanding – not irritated that I had made a mess and my baby was screaming."
Lamenting the fact that she never got the waiter's name, she did however get a photo of him feeding her little girl, and it's seriously heartwarming stuff...
SHARE if this made you feel good about the world again.