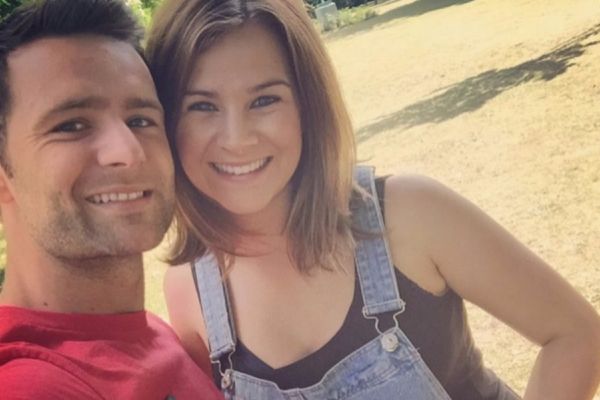 Congratulations are in order for one of our favourite celebrity couples, Harry and Izzy Judd, who have welcomed their second child.
McFly star Harry took to social media to reveal that Izzy gave birth to their son, Kit, just today.
"We have a son! Kit Harry Francis Judd arrived this morning at 6:37," he tweeted.
"Both he and his mum are doing very well. Izzy is my hero."
We have a son! Kit Harry Francis Judd arrived this morning at 6:37. Both he & his Mummy are doing very well! @mrs_izzyjudd is my hero

— Harry Judd (@mcflyharry) August 26, 2017
Excuse us while we wipe away a tear!
Fans were quick to share their sweet messages of congratulations to the couple, who are already parents to one-year-old daughter Lola.
The couple, who have been married for five years, have previously opened up about their devastating struggle to conceive.
Izzy was diagnosed with polycystic ovarian syndrome. She was also hit with severe anxiety after her beloved brother, Rupert, was left with life-changing injuries after a car accident.
The combination meant that Izzy, 33, struggled to have a baby with drummer husband Harry.
Eventually, the couple turned to IVF, going on to welcome their precious little Lola.
Incredibly, Izzy fell pregnant naturally with baby Kit, something which the couple were completely surprised by.
"I never believed we would be lucky enough, but whilst writing Dare to Dream [her debut book], this little miracle happened," she wrote.
We are so thrilled for this gorgeous couple – we can't wait for our first sneak-peek of Baby Kit!