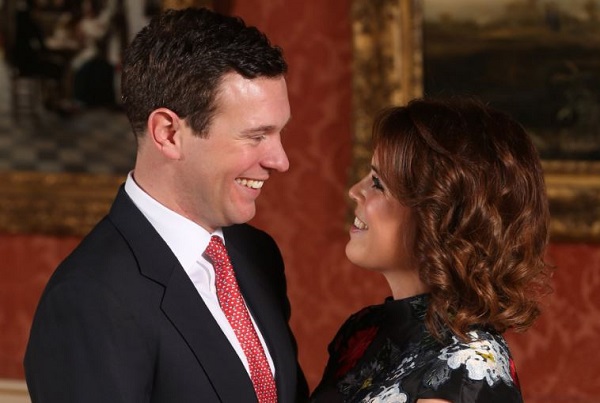 We were overjoyed when Princess Eugenie and Jack Brooksbank announced their engagement yesterday. Fans were thrilled when the lovebirds opened up about their engagement during an appearance on The One Show, but there was something very different about the proposal.
Speaking to host Matt Baker, the pair gushed about the special moment, "We had a beautiful volcano, [the] sun was setting, birds were flying."
Eugenie added that Jack got down on one knee right beside a lake, "The light was just a special light that I've never seen. I actually said, 'This is an incredible moment,' and then he popped the question."
Even though the proposal was incredibly romantic, there was something missing from the special moment.
Jack revealed that he asked for Eugenie's hand in marriage without a ring. "I found a ring in a jeweller's, and then proposed to Eugenie without it."
The 31-year-old wanted to make sure that his girlfriend liked the ring, so he waited until after the proposal to show her.
After their romantic trip to Nicaragua, the pair jetted back to the U.K where they designed and made alterations to the ring together.
Princess Eugenie didn't get her ring straight away, but it was certainly worth the wait, with her fiancé revealing something very special about the jewel, "Why I loved it so much is it changes colour from every different angle that you look at it, which is what I think of Eugenie, that she changes colour, and it's just so amazing."
Would you prefer to be proposed to with a ring? Or would you rather pick it out after the proposal?