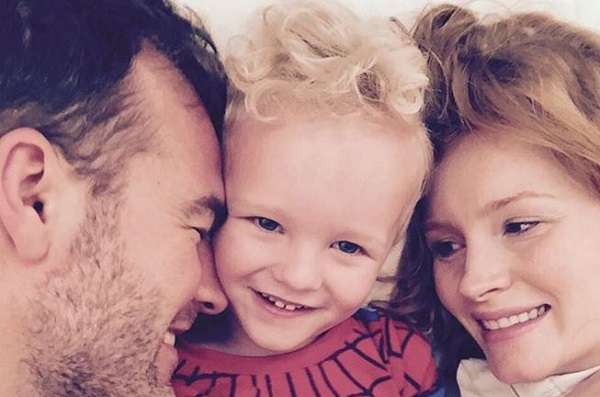 At the end of a long week which has, unfortunately, been filled with sad news, it's always nice to share some positive vibes with the arrival of new life – and we have much-loved actor James Van Der Beek to thank for this morning's story.
The former Dawson's Creek star has become a father for the fourth time, after wife Kimberly gave birth to a daughter earlier this week.
Taking to Instagram to announce the news, the CSI:Cyber star confirmed that the latest addition to his family is a daughter named Emilia, who was born on Wednesday, March 23.
James uploaded a stunning photo of Kimberly gazing adoringly at her newborn, along with her other three children: five-year-old Olivia, four-year-old Joshua, and two-year-old Annabel.
"Happy to share that two days ago, Kimberly and I were lucky enough to welcome a little baby girl into the world…Emilia Van Der Beek. Crazy how deeply in love you can fall with someone you just met," gushed the 39-year-old.
What a beautiful dedication – and what a stunning choice of name!
The couple, who have been married for almost six years, announced their lovely pregnancy news back in November.
Congratulations to the family on their wonderful news.
SHARE if this brought a smile to your face.