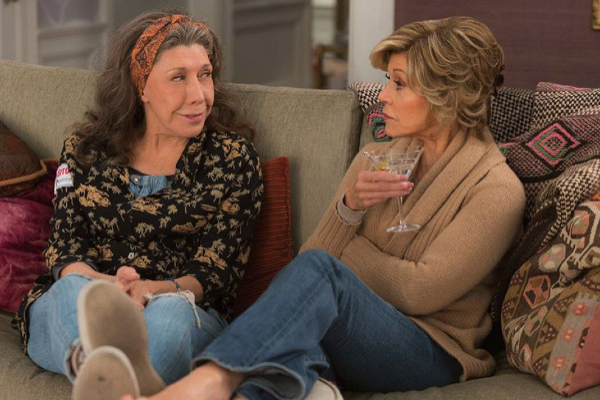 Picture via Facebook
Ageing comes with all sorts of worries.
Beyond the obvious ones about wrinkles and deteriorating health, we're also afraid - what if we aren't any fun anymore?
Thankfully, Jane Fonda and Lily Tomlin are here to prove that being a senior citizen doesn't keep you from being seriously cool.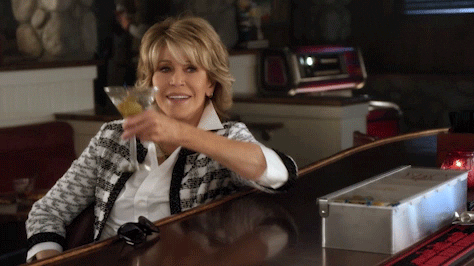 The hilarious stars of Grace and Frankie went on Watch What Happens Live with Andy Cohen and played 'never have I ever', that beloved game from every sleepover or house party.
In case you've forgotten the rules (it's been AGES since we've played), a person says 'Never have I ever' before some sort of action. If you've done that activity, you take a drink.
Don't worry, Lily forgot the rules too. The gals were cracking us up during the bit, especially when Jane insists that her co-star drink up after Andy says, "Never have I ever passed gas in the middle of a scene."
We're all human, even Lily Tomlin.
In case you're wondering why Jane is sporting a plaster on her bottom lip, she shared on a BUILD Series interview that she recently had a cancerous growth removed from her lip.
We wish the 80-year-old a speedy recovery! We hope to see more antics from these comedy queens.
And for all you who are young at heart, no matter what your birthdate, season four of Grace and Frankie is out on Netflix now!