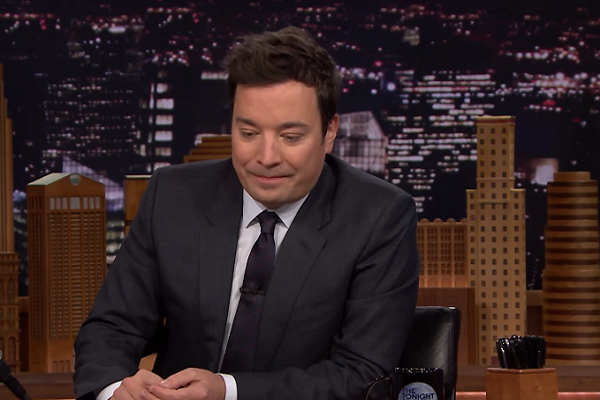 Late night TV has been feeling low on laughter ever since Jimmy Fallon cancelled his shows last week to mourn the death of his mother, Gloria.
Yesterday the lovable comedian was back, and he started off his show with a tearful tribute to his mum.
"It's good to be back," he says at the beginning of the video below, which is heart-breaking to watch but shows so much love.
Jimmy called Gloria his 'best audience', saying, "She was the one I was always trying to make laugh."
Gloria Fallon was born in January 1949 and died on November 4 this year. The cause of her death is not disclosed.
The Tonight Show Starring Jimmy Fallon host held back tears as he shared this story about his mum: "When we were little my mom would walk us to the store, me and my sister, and we would hold hands. And she would squeeze my hand three times and say, I love you, and I would squeeze back, I love you too. Last week I was in the hospital and I grabbed her hand and I squeezed 'I love you'."
After thanking his fans for all of their support during this difficult time, the former SNL star promised to 'work really hard to bring some light and some laughter into the world.'
The father-of-two ended the tribute with, "Mom, I'll never stop trying to make you laugh. I love you."
Fans have responded to the video on Twitter with sympathy and kind words.
"Jimmy you are an amazing man...you will always bring light, love, humour and joy to the world. Your mom is and always be a beautiful angel and she will always be with you and your family. We love you Jimmy...be strong!" one follower said.
Another fan was touched by the video, adding, "This made me cry. Such a beautiful tribute."
"Beautiful words for a beautiful soul. So sorry for your loss Jimmy and my thoughts are with you and your whole family. You sure did your mom proud," another said.
Our deepest sympathies to Jimmy Fallon and all of his mother's friends and family.