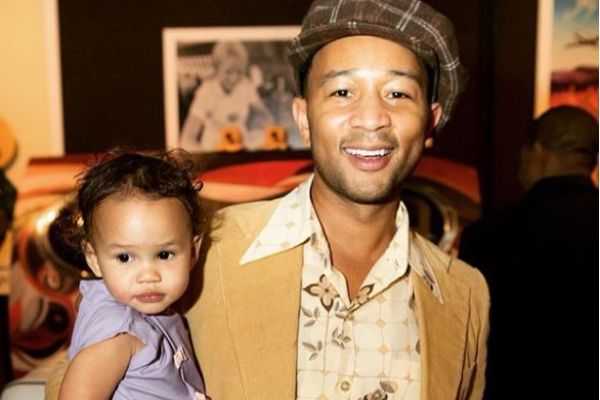 John Legend and Chrissy Teigen are set to welcome a second baby into their family in the coming months.
However, the nervous dad admitted that he is worried about Luna as he feels she isn't ready to become a big sister just yet.
The All Of Me singer explained that his two-year-old daughter is currently the centre of attention in their household. "Luna's gonna be an issue. I think she'll probably have some growing pains because she's currently running the house right now."
During a conversation with Sara Bareilles at a Tribeca Talks event, the Love Me Now singer shared, "She's used to being the centre of everything right now so we'll see how she adjusts to sharing the spotlight."
Earlier this year, Chrissy revealed that she was expecting a baby boy. She posted an Instagram of her cradling her bump at the Grammys and wrote, "Mama and her baby boy."
The soon to be mum-of-two told talk show host Ellen DeGeneres that her baby boy will be arriving very soon, "I'm having a baby boy in the spring. I'll tell you — it's June!"
Both John and Chrissy have been open and honest about their struggles to conceive. The parents had Luna through IVF and went down the same route with baby number two.

"We did the IVF thing again. We put it in, we knew what was going on. So, that was easy. But we're really excited," Chrissy told People following her pregnancy announcement last November.