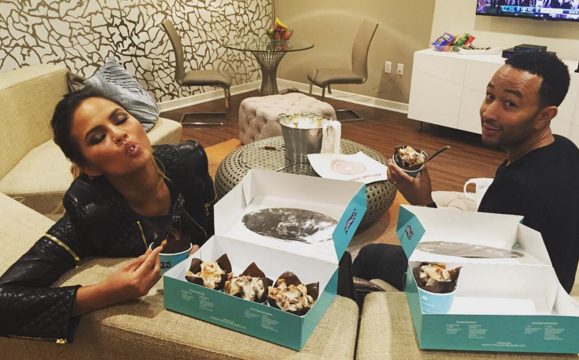 It sounds like impending fatherhood has resulted in a major change of heart for music superstar, John Legend!

According to much-loved model ChrissyTeigen, who is expecting a baby with the 36-year-old performer, her pregnancy has signalled a change in John's thought process.

Prior to 29-year-old Chrissy's pregnancy, the All of Me singer insisted he wouldn't be capable of penning a song for his child should they eventually start a family together.

Recalling her husband's train of thought at the time, Chrissy explained: ''A few years ago, a lot of people were writing songs when they got pregnant and he was like, 'I just don't feel like I'm gonna be that guy'."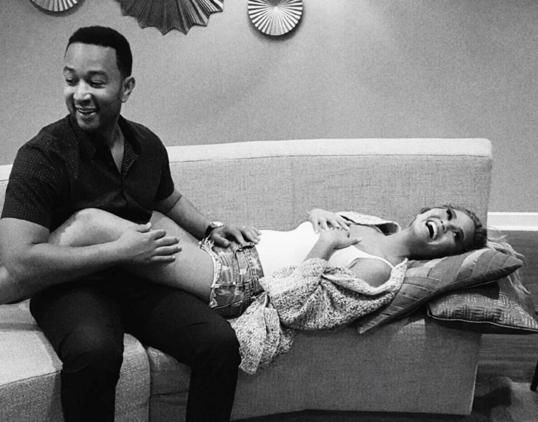 Insistent a song of that nature would never compare to Stevie Wonder's offering upon the arrival of his own daughter, Aisha, in 1975, John had vehemently vetoed the idea.

Sharing an insight into John's feelings on the matter, Chrissy recalls him saying: "I'm not gonna write a song. I think of Stevie Wonder with Isn't She Lovely, I think how can you do any better than that? I'm just not gonna be that guy."

It looks, however, like the couple's recent wonderful news has signalled a major turnaround with an excited Chrissy revealing: "Then yesterday he texted me, like, 'Writing a song for our baby!'"

If it's anything as touching as All of Me, we can't wait to hear it!