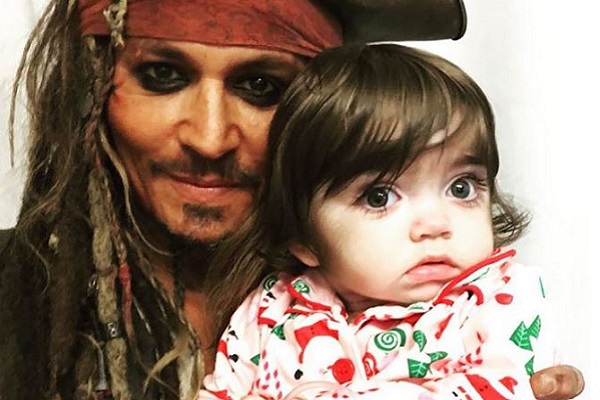 It has been a controversial year for actor Johnny Depp, but he's definitely ending it on a positive note with this amazing gesture.
The Hollywood legend surprised and delighted young patients at Great Ormond Street Hospital in London this past Friday, by showing up dressed as Captain Jack Sparrow!
The Pirates of the Caribbean character is easily Johnny's most popular among children and families, and so it's no wonder that patients were smiling from ear-to-ear.
What the fuck pic.twitter.com/TOYqLvIvey

— eithne. (@letterbythwater) December 9, 2016
A number of the patients' loved ones took to social media to share photos from the memorable visit.
Martyn Vincent posted a photo of Captain Jack wandering the corridors, while Victoria Kearney shared the sweetest shot of her niece with the star.
"Yes folks, that is indeed Johnny Depp with my lovely niece! One of the few upsides of being stuck in Great Ormond St for Xmas is you get some pretty awesome visitors," wrote a delighted Victoria.
What an amazing gesture! Fair play to Johnny for spreading the festive joy.