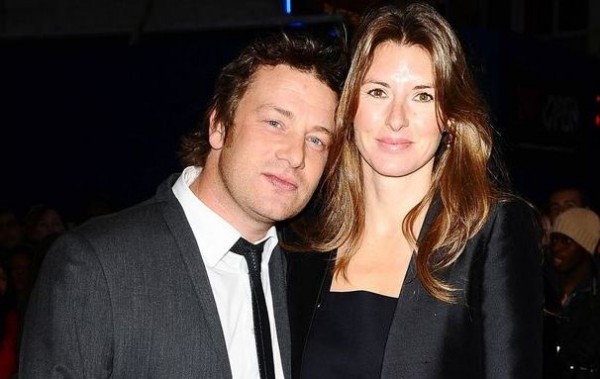 Jamie and Jools Oliver announced the arrival of their fifth child mere hours ago, but the mum is already out of hospital and posing alongside her family in a gorgeous family photo.
Wearing a simple white dress, Jools was positively glowing as she cradled her newborn in her arms outside the hospital in a very royal-like photoshoot.
She was surrounded by her husband, Jamie, and the couple's four older children – Poppy, 14, Daisy Boo Pamela, 12, Petal, six, and Buddy Bear, five.
Jamie took to Instagram this morning to reveal the happy news, writing: "Everyone in the Oliver family is very surprised and beyond happy. He arrived safely, mum was really really amazing, unbelievably composed, natural birth and my two eldest girls got to come in at the very end as the baby was born which was amazing to witness very very emotional."
41-year-old Jools also took to the photo sharing site to reveal how her two older daughters got to cut the cord, before adding they have yet to decide on a name.
Previously speaking to OK! magazine about potential names, Jamie said that they will probably go for something hippyish.
"We might go with seasons this time - it's going to be a little bit hippy, whatever happens. I'll pretend to have a say in the name, but I really have no say," he said.
SHARE to send congratulations to the family.