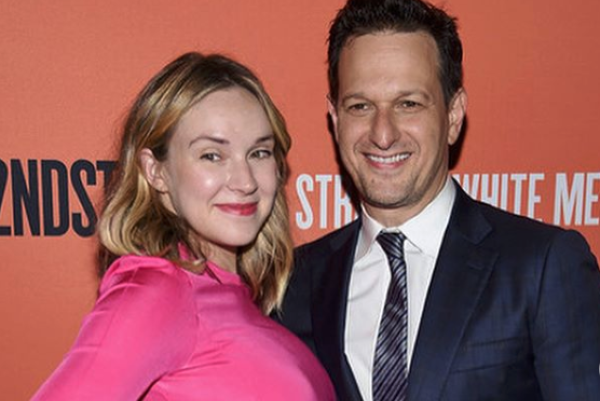 Josh Charles and his wife, Sophie Flack, have just welcomed their beautiful baby girl into the world.
The couple shared the first photo of their newborn last night, and she is so precious!
The Good Wife actor is sprawled across the bed seemingly asleep while his little girl cuddles him on his chest.
Her arms are wrapped around her father's neck as they take a much needed nap together.
Josh captioned the photo: "Heaven on Earth" and thanked Sophie for mothering their little bundle of joy.
The former New York City Ballet dancer was overjoyed to have her first little girl with Josh. She recently shared her husband's video on Instagram, capturing the celebration of her child's birth.
Pink balloons flooded Josh's dressing room along with pink decorations, frosted cupcakes, and a "It's a Girl" centrepiece on the actor's desk.
He shared the girly decor saying: "Our daughter timed her birth so I could make yesterday's doubleheader. It was a day I'll never forget!"
The couple often share photos of their firstborn son Rocco on social media, gushing about their affection for him.
Rocco enjoys surfing and taking scooter rides with his dad during the day and attending the ballet with his mum in the evening. Soon, him and his little sister will be able to pal around together.
The three-year-old is probably excited to have a new sibling and friend to play with.
Josh and Sophie have yet to announce their daughter's name, but it seems she is already a daddy's girl.
But who knows? Maybe Sophie's little girl will follow in her mum's footsteps and become a writer or the next prima ballerina to dominate the New York stage.