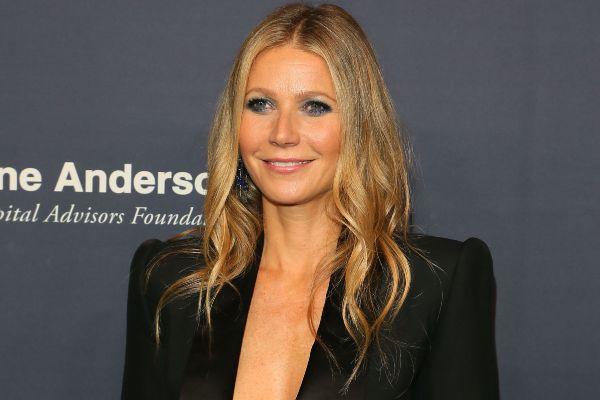 Gwyneth Paltrow isn't a woman known to do things by halves. From vaginal 'steam cleaning' (still never) to putting various egg-type objects in that vicinity (absolutely never), no matter how bizarre her words, or advice, what she says and does has a knack for sticking in the public subconscious.
And she might be about to set another trend in the gargantuan engagement rings department, as last night she debuted her ring, given to her by new beau Brad Falchuk. In what was her first public appearance since she announced her engagement, we were given a glimpse at the ring but it was difficult not to see it - it was big, it was blue and it definitely sparkled.
In Goop Magazine's Sex & Love issue (in which they also grace the cover), Paltrow and Falchuk (who were believed to met on the set of Glee in 2010), gave readers a first look at her new accessory and, well, huge isn't the word.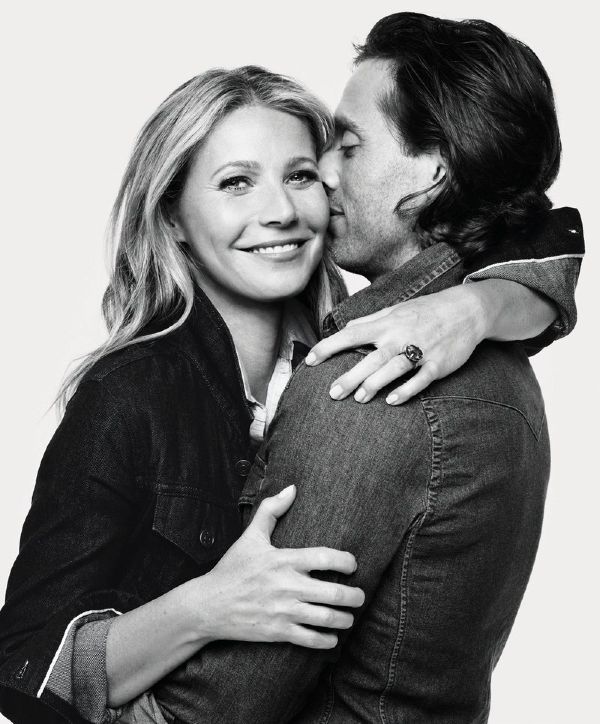 Photo via InStyle
And now, after she attended Producers Guild Awards at the Beverly Hilton Hotel, we can see it in all its colourful glory.
Wearing an elegant red Alex Perry gown, she lets the ring - which appears to be a beautiful deep-blue sapphire – take centre stage.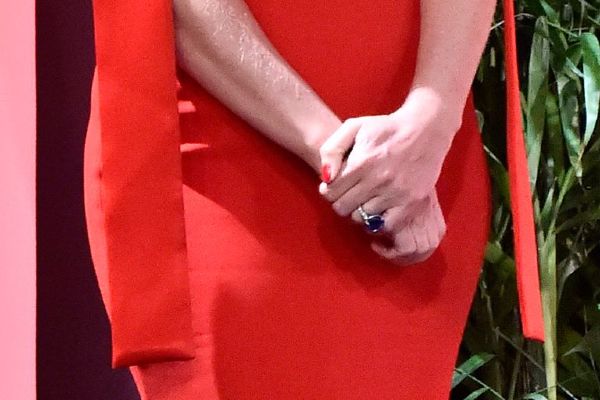 "We feel incredibly lucky to have come together at this juncture in our lives when our collective successes and failures can serve as building blocks for a healthy and happy relationship," they announced in a joint statement last month.
Paltrow has frequently spoken about her approach to her modern family life and while she was a tad more reserved on the topic during her marriage to Coldplay singer Chris Martin, she has been praised for her openness and relatability following both the singer and actress trying to merge their new relationships.
"I wanted to turn my divorce into a positive," she said. "What if I didn't blame the other person for anything, and held myself 100% accountable?"
"What if I checked my own s**t at the door and put my children first? And reminded myself about the things about my ex-husband that I love, and fostered the friendship? What I put myself through to get there was the most difficult thing I've ever done in my life," she said of the split with Martin.
We're glad to see she's in a happy place and, being honest, we can't wait to see the wedding dress.