A mum has issued a heartfelt warning to mothers everywhere, after the accidental starvation of her newborn baby.
Jillian Johnson was left devastated five years ago, when her infant son Landon died from cardiac arrest caused by dehydration.
Staff at the hospital where Jillian gave birth had 'pushed' exclusive breastfeeding on Jillian, and due to complications with nursing in those early days, baby Landon hadn't received enough colostrum. The tot passed away just 12 hours after being discharged from hospital.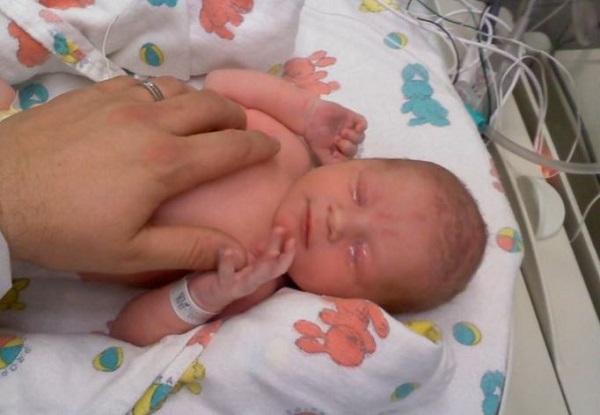 Jillian wrote about her experience in a blog post for the Fed Is Best Foundation, and spoke to People Now about the lead-up to Landon's death.
"We had chosen to have Landon in a baby-friendly hospital – that means that everything is geared towards breastfeeding. All the classes that we took…all of them still pushed breastfeeding," she explained.
Jillian admitted to feeling 'brainwashed' into believing that exclusive breastfeeding was the only option.
Despite having Landon on her breast 'all of the time', and being told by lactation consultants that her son 'had a great latch and was doing fine', he produced 'zero wet diapers' and only dirty nappies. He was also crying non-stop.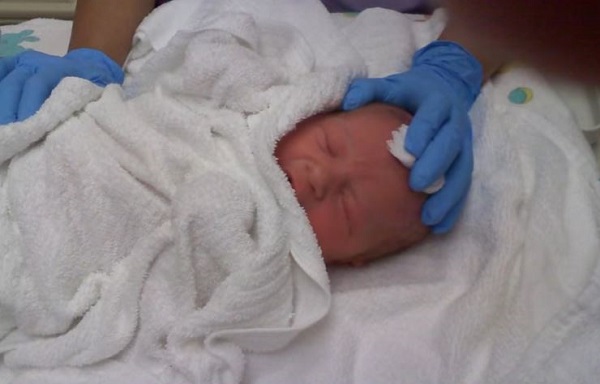 One of the consultants informed Jillian that, due to being diagnosed with PCOS (polycystic ovarian syndrome), she might be finding it harder to nurse.
On the day that Landon was discharged, he 'had lost 9.7 percent of his birth weight continuously and exclusively breastfeeding with a mother whose milk had not come in'.
Jillian was given no advice on supplementing Landon's feed, and took him home 'not knowing that after less than 12 hours home with us, he would have gone into cardiac arrest caused by dehydration'.
"And the best advice I was given by one of his NICU doctors while he was on life support is, sure, breast is best, but follow with the bottle. This way, you know your baby has eaten enough…If only I could go back in time," she wrote.
Baby Landon passed away from accidental starvation. He would have been five years old and starting Kindergarten this year.
"If I had given him just one bottle, he would still be alive," laments Jillian, who went on to have two daughters. She combination-fed them both.
Now, Jillian wants her story to serve as a warning to mothers all over the world – there is nothing wrong with giving your child a bottle.
"In the end, what would you rather have: a child that passed away because you did your best to breastfeed him? Or would you like to raise your child, because you had no fear and gave the child a bottle? There is nothing wrong with supplementing. It comes down to making sure that your baby is getting everything that they need, even if it's the first few days of life," she says.