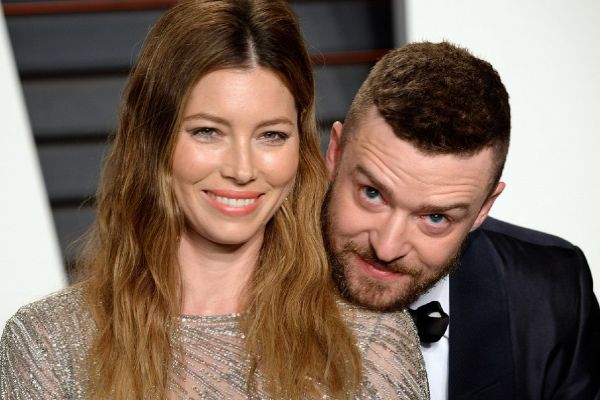 The couple that sings together, stays together. Or, at least, that's the way it seems in this Instagram video Justin Timberlake shared with his 48.1M followers.
The clip features the 'Cry Me a River' singer and his wife Jessica Biel grooving and singing along to JT's latest hit, 'Filthy', on their way to the Golden Globes.
They are just TOO funny!
We are loving their dance moves, and nothing can beat Justin's little head bobs.
It's so sweet to see them singing along to his new song together, especially since the chart-topping artist's latest album Man of the Woods is partially inspired by his wife and his son. Justin and Jessica have been together for over a decade now, and are parents to two-year-old Silas.
The pair seemed to have a fabulous time once they arrived at the Golden Globes, even if Jessica didn't win Best Actress in a miniseries or TV film for her captivating role in The Sinner.
In fact, they had so much fun that the mum-of-one had to get a lift home... on her husband's back.
"I give my ride to the #goldenglobes after party a very enthusiastic 5 star rating," The Illusionist actress joked.
Yep, they are ultimate relationship goals, and people on Instagram seem to think so, too.
"Ugh, you guys are just so cute," one person commented.
"I mean your husband's cute and all but girl - THOSE ARMS!" another wrote admiringly.
One fan put it perfectly: "Best couple ever."
So... how much do you think Justin is charging for lifts?