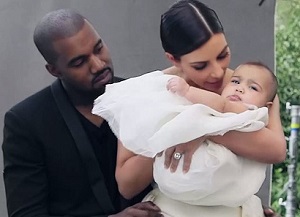 When Kim and Kanye first announced that their daughter's name was going to be 'North West', eyebrows were raised all over the world.
Despite Kris Jenner silencing haters by shedding light on the special meaning behind North's name (that she is the 'highest point' of their relationship), the doting parents still endure criticism over their choice.
Now, however, Kanye has spoken out to address those who refer to his two-year-old's moniker as weird, insisting that they simply don't understand innovation.
Speaking to Hot97FM today, the proud dad said: "Y'all be calling my daughter's name weird, like her name should be like some name that you've heard before and all that. I don't like to say that it's weird when it's innovative and fresh."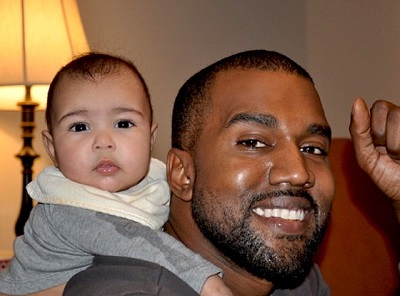 The Yeezus singer continued: "I hate that, like, creatives are beat down so much and are put in a position where they can't even speak out loud. That's the reason why the world be ugly, because there's millions of beautiful colours in the world but the world is only controlled by one colour."
He also added that he would be taking a 'step back' over the next few months, in order to focus on his family life and his new album.