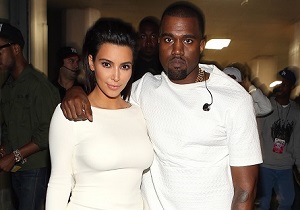 It is a very exciting time for Kim Kardashian and Kanye West, with baby number two on the way, and now a very sweet update has been leaked to their fans around the world.
According to entertainment site TMZ, the star couple's second child is 'expected to arrive on Christmas Day'.
Sources also informed the site that Kim has already booked a Deluxe Maternity Suite at the famous Cedars-Sinai Medical Centre in Los Angeles, so that she will receive the very best care when baby number two makes his appearance.
The couple, who shared their wonderful pregnancy news during the season finale of Keeping Up With the Kardashians, revealed back in June that they are expecting a son.
Kim, who has previously opened up about her experience with placenta accreta, recently admitted that she may have to undergo a hysterectomy after the birth of her second child.
The mother-of-one told C Magazine: "They think I'll have placenta accreta again, so if the placenta grows a little bit deeper than it did last time, then they are prepared to have my uterus removed, which is a little scary for me. I think we're just gonna go day by day, see how overwhelming it is, and see how the delivery goes."
We're wishing Kim all the best with the rest of her pregnancy. If all goes according to schedule, little North will be getting an extra special present on Christmas Day!