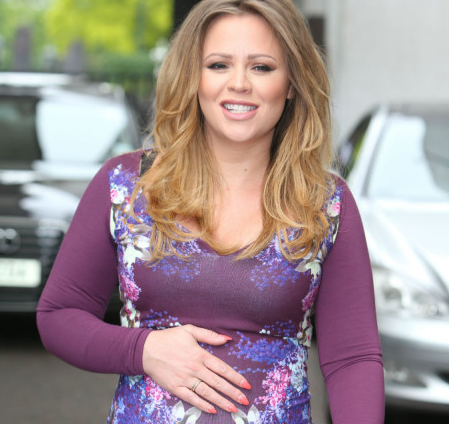 Former Girls Aloud singer, Kimberley Walsh has revealed that she plans on having a natural birth for her first child.
Kimberley who is six months pregnant said that she and her partner Justin Scott, are already busy preparing for their new arrival.
"I'm going to try for a natural birth, so we need to prepare ourselves as best we can."
The 32-year-old singer said that she want her boyfriend Justin to be at her side when she goes into labour.
"Justin's very calm, so I'm sure he'll hold it together and be a great birthing partner."
Kimberley tweeted her excitement earlier on in the week about her most recent scan:
"Sitting here watching my baby move in front of my eyes... crazy."