These days soothers are available in any shape, size and design, and it can be overwhelming for any parent to find the perfect choice for their little one. But while soothers are often a parent's best friend, middle of the night calls for a lost 'dodie' can get old very quickly. Turning on a light to find the lost soother can result in a wide awake baby, but scrambling in the dark cab be a real nuisance too. This month, NUK has launched the answer to every parent's midnight prayers by revealing the new NUK Space Night Soother, which features a luminous effect, meaning it will glow in the dark and your child will have a chance at finding their own way back to sleep.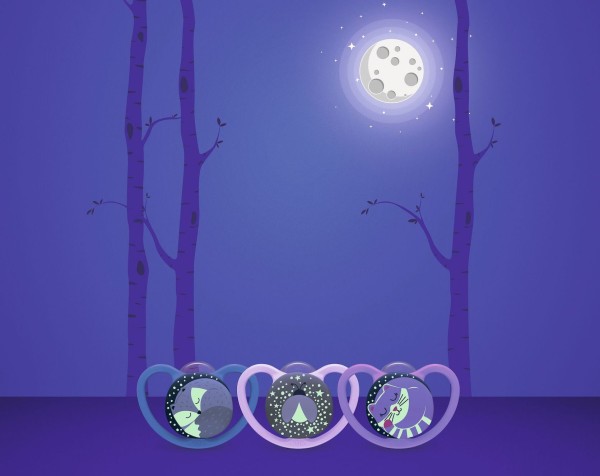 Available exclusively at Baby Accessories website this month, the NUK Space Night Soothers would make the ideal last minute Christmas gift for a baby or a sleep deprived parent! The new NUK soothers are created using a baby-safe luminous material, which cause them to radiate a soft glow in the dark effect. NUK soothers are already popular with many parents, with features including a natural shaped teat, modelled on a mother's nipple, while the space soothers style allow delicate baby skin space to breathe. Due to its particularly natural shape, the NUK Teat is accepted well by babies, meaning that it is suited for babies who are both bottle and breastfed.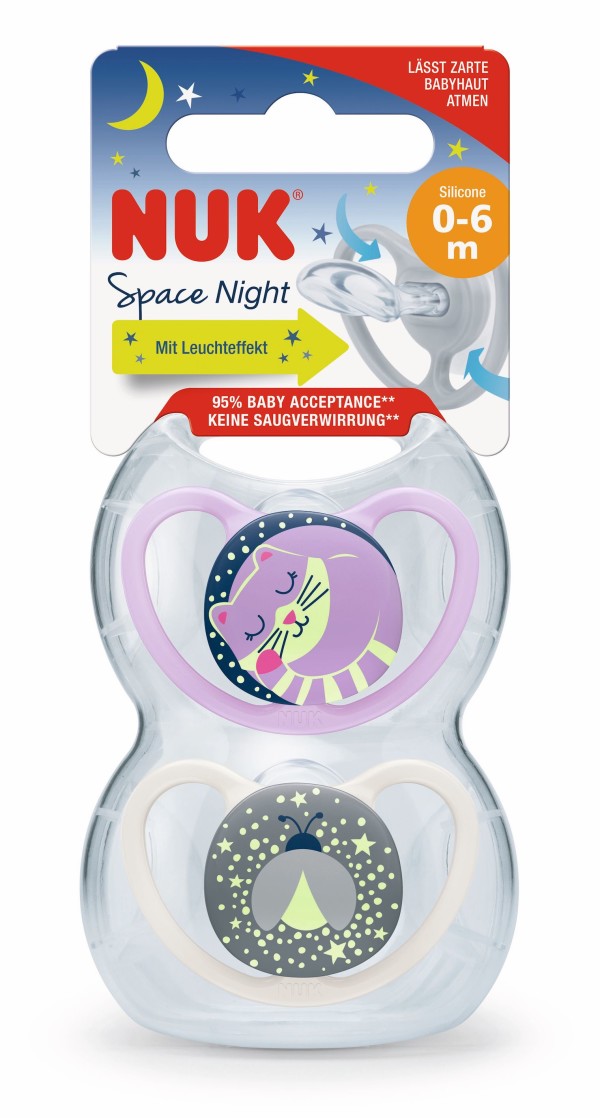 The NUK Space Night Soothers are available exclusively from Baby Accessories website this December, available in sizes 1, 2 or 3, making the ideal stocking filler for any last minute Christmas gifts, or for parents who are planning on a better night's sleep in 2021.
BabyAccessories.ie is also home to the limited edition Mickey and Minnie Mouse collection of NUK magic cups, currently available on the baby essentials online store. Known for featuring the magic of much-loved family classics on their ranges, NUK has launched their popular magic cup range with a limited edition character range with Mickey and Minnie Mouse.
The NUK Mini Magic Cup lets even the youngest kids drink like the big kids. The 360° drinking rim encourages young children to practice drinking all the way round - almost like a normal cup, only without the leaking. The cup is suitable for babies from 6+ months and is available from babyaccessories.ie.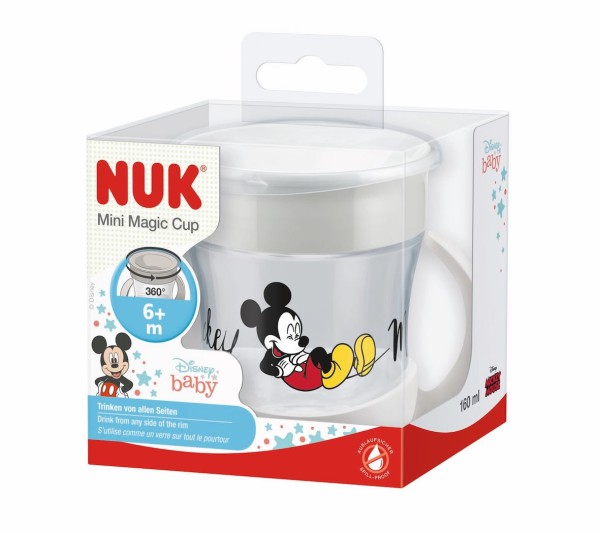 If sustainability is on your mind this Christmas, you'll appreciate the reusable box that the NUK soothers come in, helping keep spare soothers clean and protected. NUK products are constantly designed and developed with input from medical professionals, midwives and most importantly, the people who know more than anyone else about what a baby bottle needs to offer – mothers. With great products for learning to eat, a range of soothers for breastfed and bottle-fed babies and household & care products, NUK has product solutions that make life easier for parents and children.