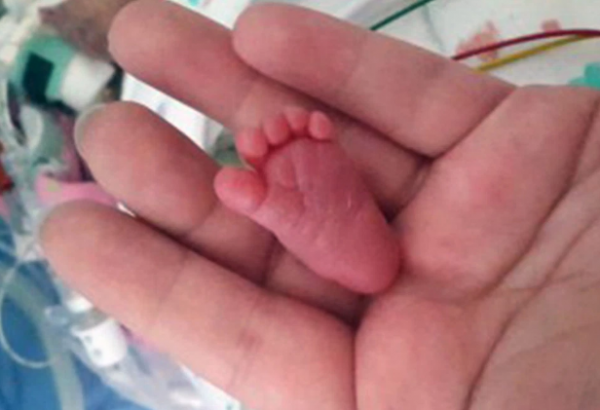 Emilia Grabarczyk is the tiniest baby to ever survive premature birth.
Little Emilia was born at just 25 weeks, and weighed just eight ounces, which is lighter than a grapefruit!
Local media outlets in Emilia's hometown of Witten, Germany, are calling her the lightest baby to ever survive premature birth.
The previous record is held by a baby who was born at 26 weeks in Chicago weighing 8.6 ounces.
Doctors are calling Emilia a medical marvel, measuring just 8.6 inches at birth.
The little miracle's tiny foot measured just over an inch, which is not much bigger than a fingernail.
The doctor who delivered baby Emilia spoke to The Sun, saying that "even children with a birth weight of 14 ounces rarely survive. We have to thank Emilia as well for her own survival. She is a little fighter."
Baby Emilia is now nine months old and currently weighs 106 ounces, with her condition improving every day.
"There were many difficult days and many tears, but she clearly wanted to survive" said proud mum of this little fighter.
SHARE if you think baby Emilia is amazing!