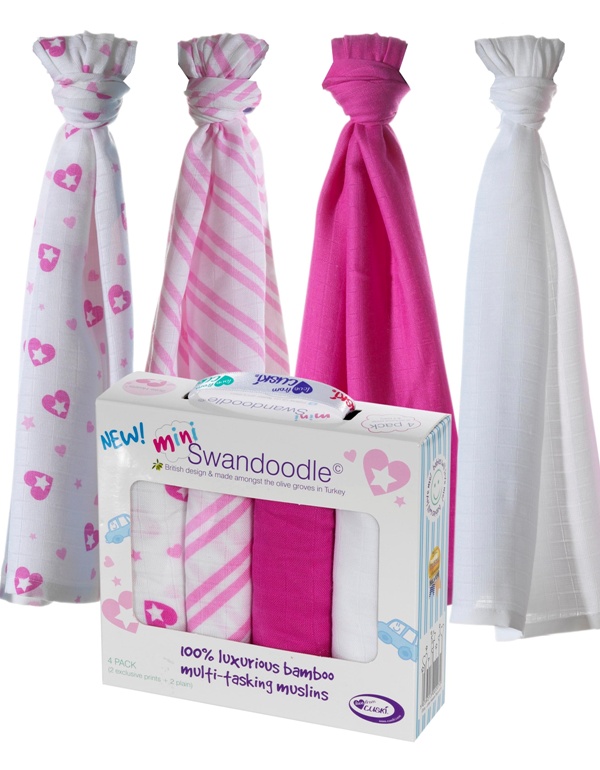 If you have a new baby in your house, or you have to buy a gift for a newborn, we suggest you buy these gorgeous new luxurious mini bamboo muslins from Mini Swandoodles.
These beautiful Mini Swandoodbles can be used for dozens of purposes, and have gorgeous designs with Jolie Hearts for girls and London Cabs for boys.
Mini Swandoodes can be used for as a burping shoulder cover, a bib for feeding times, or a general wipe to clean up messes. These muslins can also be used on the NICU's and SCBUs in hospitals with prem babies in incubators, helping to avoid any over handling.
These muslins are easy to wash and come in packs of 4 for £19.99. They are available from
www.cuskishop.co.uk
.