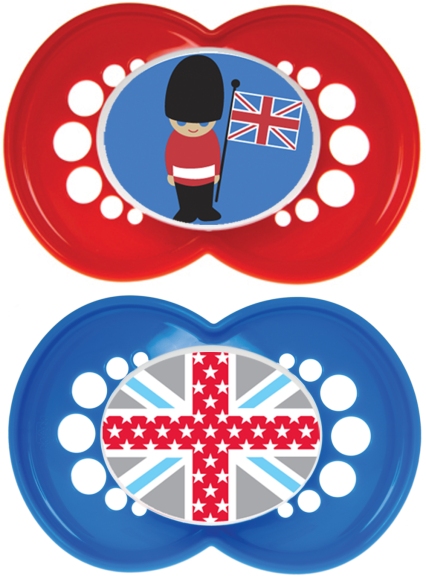 MAM soothers are loved by UK mums and are collected by over 60 million mums and babies worldwide. To support 'Team GB' at this year's London Olympics, MAM has released a collection of adorable soothers with iconic London bus and the Queen's guard images.
These soothers have been developed together with health care professionals, with a curved shield for baby's comfort. MAM soothers are also good for the skin thanks to generous air holes and patented inside surface.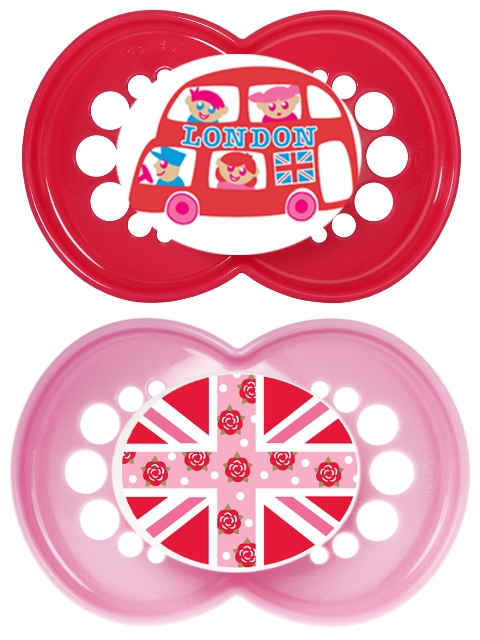 The teat of the soother is silky soft, with no other silicone feeling as soft as the MAM soothers. There is also an anti-slip surface so the soother will stay in baby's mouth with ease. The orthodontic teat is designed for baby's jaw and teeth development so that it will adapt to baby's mouth.