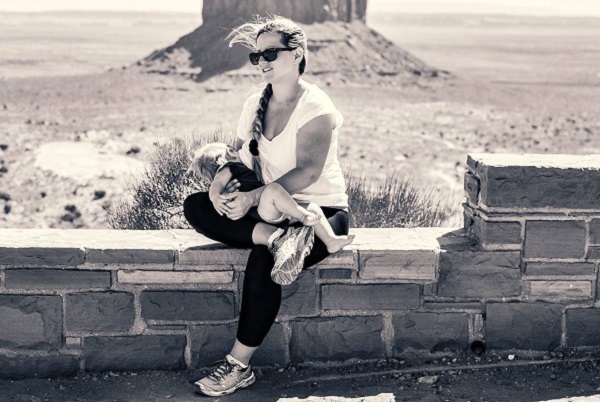 This is the funniest thing we've seen in a long time! No matter how old you are, your mum will always call you out for misbehaving.
Tanja Krstic Radusinovic was breastfeeding her baby at a local pool. It was hot, he was restless, wo she covered him with towels so he wouldn't be distracted.
She was approached by a man in his forties, who made a particularly outrageous comment.
Radusinovic explains what happened next:
"'Excuse me are you breastfeeding your baby?'
"I say, 'yes?'
"And he looks at me all serious and mumbles, 'I don't think you should be doing THAT here!'"
We know, mums, we would want to kick him in the shins too. Luckily, the nursing mum had a defender. The man was there with his own mother, a "small, skinny woman" in her seventies, and she was not going to let this slide!
"She was like 'WHAT DID YOU TELL THAT MOTHER, KEVIN?!'
"And he was about to repeat it when she exploded; 'What the f**k, Kevin?! I had no idea I raised you like that, Kevin!! I am not talking to you till you apologise!! I breastfed you until you were 18 f**king months, Kevin!'"
Yes mama! But Kevin wasn't done yet;
"And he says, 'But you never told me that, mum!'
"Then she exploded again 'WHAT'S THERE TO TALK ABOUT, it is F**KING NORMAL, KEVIN!!"
What an absolute queen!
Kevin then apologised, but that wasn't enough to placate his irate mother. Fifteen minutes later, she still wasn't talking to him.
We would nearly feel bad for him, but he totally had it coming!