Emmerdale stars Matthew Wolfenden and Charley Webb have shared never-before-seen photos from their wedding day in honour of their one year anniversary.
The doting couple took to Instagram to mark the momentous day. Matthew wrote: "1 Year ago today, I married my best mate. This is us doing the Hokey Cokey!"
Charley shared a more intimate photo of her and her husband to honour their anniversary. She shared a photo of her cuddling up to Matthew on the eve of their wedding.
"You do the Hokey Cokey and you turn around'. 10.02.2018." she captioned the snap.
Charley and Matthew tied the knot in a surprise wedding ceremony on February 10, 2018. The couple told their friends that they were celebrating Charley's 30th birthday, but little did their guests know that the Emmerdale co-stars were actually set to become man and wife.
Upon their arrival at Ripley Castle, Harrogate, their friends and family quickly realised that it was a much bigger celebration.

The couple admitted that they wanted to keep their nuptials a secret, and it was certainly worth it. Their one hundred guests had the greatest reaction.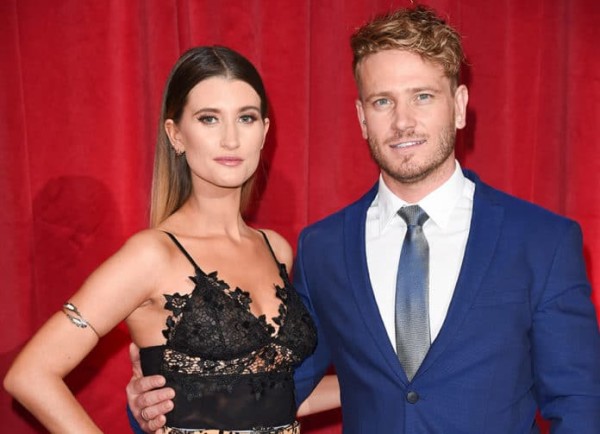 Matthew told OK! magazine, "We couldn't have had a better response. People just screamed for about ten minutes!"

"It's funny to think that our guests thought they were coming to Charley's 30th party – then we told them it was our wedding!" the Emmerdale star shared.
Matthew and Charley are parents to two boys- Buster and Bowie- and are expecting their third child in the coming months.