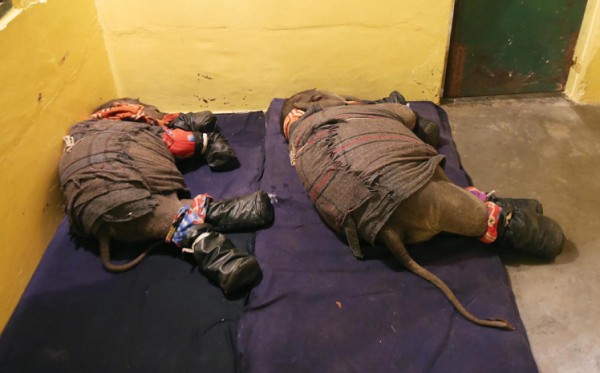 We all sleep better when we're warm and cosy and tucked up in bed. And it seems that for these orphaned baby elephants, it's not much different.
Three-month-old Rupa and 11-month-old Aashi were taken in by an animal shelter in Karazanga National Park, after they were separated from their mothers and rejected by the herd.
Without the love and affection of their mums so young, the infants struggled to sleep in their new surroundings, especially as the cold winter nights began to arrive.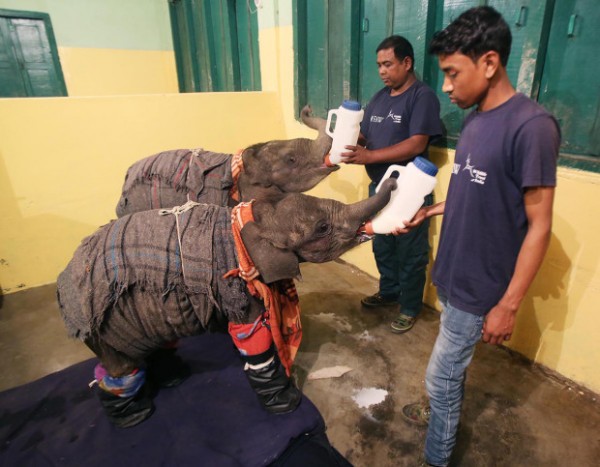 So, Dr Panjit Basumatary, a vet at the International Fund for Animal Welfare (IFAW) rescue centre, came up with an innovative solution.
He asked keepers to wrap the small elephants in cosy blankets and scarves as makeshift pyjamas to keep them warm at night. They also gave them socks and slipper boots to wear.
Now, they sleep soundly side-by-side, and the keepers say they seem happier and warmer in the morning.
"With the small elephants, it is important to control their body temperature," explained Dr Panjit. "I noticed in the mornings they could be cold from staying in the concrete nursery after being out in the sun during the day."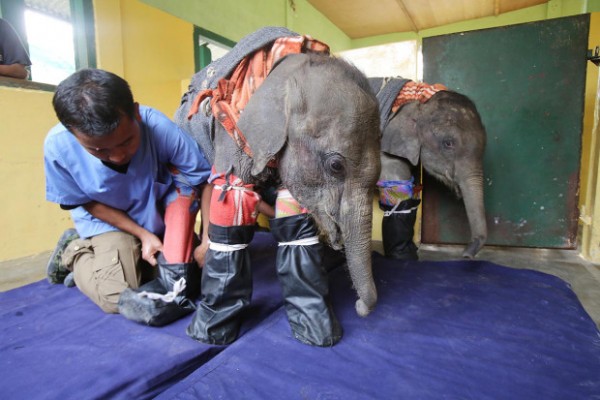 Rupa, who fell down a steep rocky bank into a ravine when she was just weeks old and was abandoned by her mum, is now recovering from her dislocated leg and injuries. Aashi, who was found alone in a trench, having been left by her herd, is also doing well.
The rescue centre eventually hopes to release the elephants back into the wild.
SHARE if this gave you that warm, fuzzy feeling...