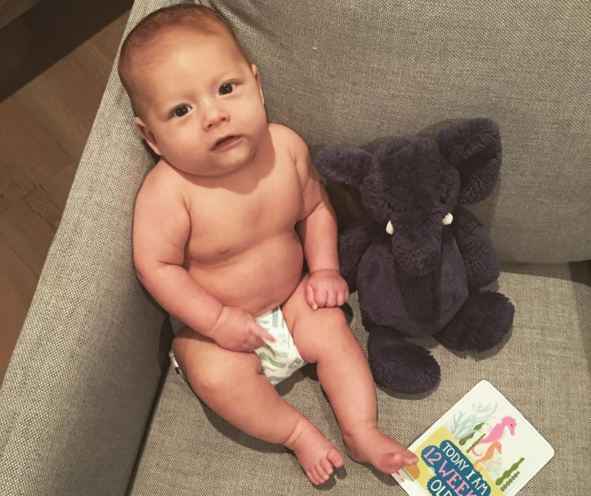 Michael Phelps and his wife Nicole welcomed their adorable son Boomer into the world back in May 2016.
Little Boomer, who is just four-months-old, is already a star on the rise, with an Instagram account boasting over 600,000 followers.
The latest post on this infant's Instagram has the whole Internet freaking out.
In a short video shoot, we see little Boomer hanging by the pool in his sunnies, with Drake's 'One Dance' playing in the background.
Donning a pair of tiny little swim-shorts, and a precious smile, Boomer certainly looks like the coolest kid in town.
The video has been viewed 239,000 times since it was posted yesterday morning, and we can see why!
Thousands of Boomer's adoring fans have commented on the post, calling him an "adorable chub nugget" and "so squishy and handsome!"
In fairness, this is one of the sweetest videos we've seen in a while!
The future sure looks bright for little Boomer.
SHARE if this video made you smile!