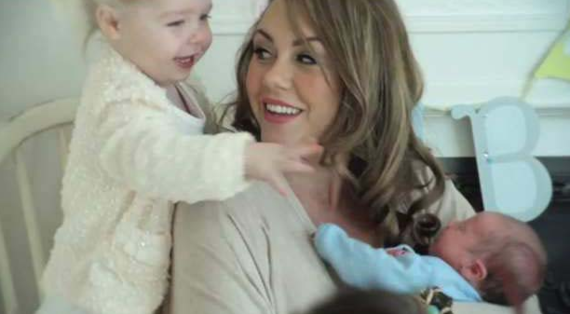 Michelle Heaton's newborn, Aaron Jay was treated for viral meningitis just a few weeks after being born.
Michelle has documented her son's treatment on Twitter, but decided to open up about her frightening experience in order to raise awareness about the illness.
"He was bringing up his bottles and I knew something wasn't right so I wanted to get him checked out. It was awful."
Aaron Jay is finally home after his stay in hospital but his parents are still unsure as to whether he will suffer any long-term problems as a result of contracting meningitis.
But the former Big Reunion star said that "he will be tested" for any long-term problems.
Michelle is also mother to her daughter, Faith Michelle with her husband Hugh Hanley.