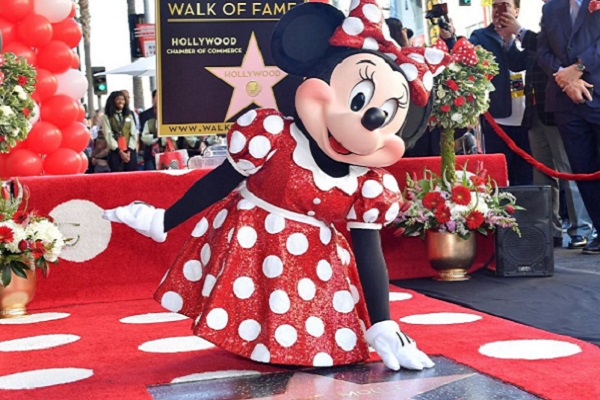 One of the most famous Disney characters of all time has FINALLY received a star on the Hollywood Walk of Fame.
To mark the Disney queens 90th anniversary, Minnie Mouse was honoured in a ceremony which took place outside the Disney store in Hollywood.
Minnie Mouse - "the official first lady of the Walt Disney Company" - honored with a star on the Hollywood Walk of Fame. https://t.co/aK5GS3RB6T pic.twitter.com/457A05SMKD

— ABC News (@ABC) January 22, 2018
The Disney star was rewarded for her role in animated films, and for her role as a prominent fashion influencer since her first appearance in Steamboat Willie on November 18, 1928.
Huge stars attended the ceremony, including pop star Katy Perry, who delivered the sweetest speech before Minnie's star was revealed.
The Firework singer praised everyone's favourite Disney star, "To this day no one rocks a bow, or the colour red or a dot quite like her."
"Seeing Minnie is like returning home, it is a special skill to bring joy to so many and she does it with an effortless bat of a lash," she added.
Congrats on getting a star on the Hollywood #WalkOfFame today, #MinnieMouse! You always know how to make us smile! pic.twitter.com/vELSI2h9gT

— Walt Disney Museum (@WDFMuseum) January 22, 2018
We couldn't agree more with Katy Perry. Minnie is one of the most iconic characters who has made millions of children smile throughout the decades.
Many Disney characters have stars on the Hollywood Walk of Fame, including Winnie The Pooh, Tinkerbell, Donald Duck and Snow White, and the man himself, Mickey Mouse.
Mickey Mouse was the first cartoon character to ever receive a star, with the famous mouse being honoured forty years ago in 1978.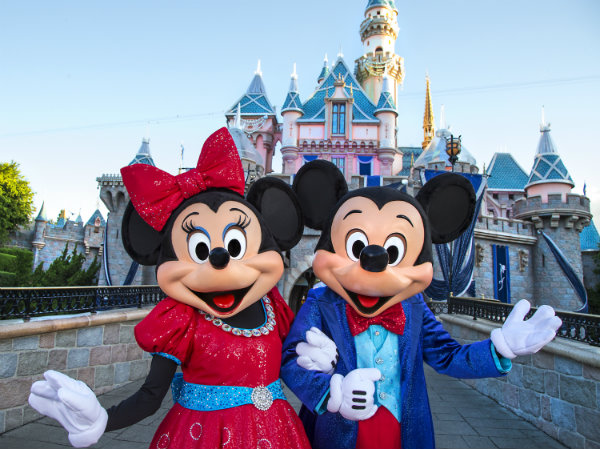 She may have been around for nine decades, but Minnie is still one of the most important Disney characters of all time. Her star on the Hollywood Walk of Fame proves that her status will never dwindle.
What Disney character deserves a star on the Hollywood Walk of Fame? We're thinking Pascal from Tangled or how about Mrs. Potts from Beauty and the Beast?