Model Chloe Ayling 'has not seen her son' since returning home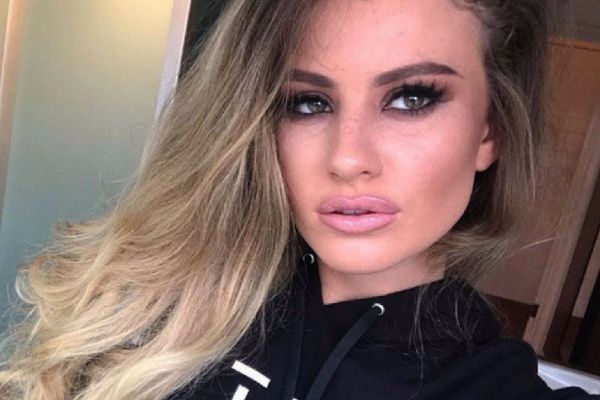 The model at the centre of a bizarre kidnapping story, Chloe Ayling, has not has seen her young son since returning to the UK.
Chloe's ex Conor Keyes, the father of their 21-month-old son, Ashton, told The Star that she has not been in touch since returning home.
"She can come and see him whenever she wants to but the thing is I am still waiting for her to do that", Conor said.
Conor revealed to The Mail Online that he did not know what to make of Chloe's alleged kidnapping.
"Apparently, she got put into a suitcase, jabbed with ketamine – all this craziness. If that happened to me I wouldn't be outside smiling, I wouldn't want to talk to people. But that's just the sort of person she is maybe. She just loves the camera.
"I don't know what to make of it. It's a weird situation. People on my side are saying it's mad, but other people are saying it could be true".
Conor also revealed that the couple's son spends a lot of his time with him as Chloe is frequently abroad doing photo shoots.
Chloe alleges she flew to Milan to take part in a photo shoot but was drugged and kidnapped by a sinister human trafficking gang known as Black Death.
Chloe said the group intended to sell her online and only released her because she is a young mother which apparently violated their "code of ethics".

The 20-year-old claims to have met a photographer Lukasz Herba, who had convinced her to do a photo shoot in Milan. When Chloe arrived at the studio, she said she was injected with ketamine and kidnapped.
She says she was held captive in a farmhouse for six days. When one of the capturers realised they had taken the wrong woman, Chloe was freed and taken to British Consulate in Milan, by Herba.
She says the kidnappers demanded a ransom of £270,000 from her agent, but eventually dropped it and agreed to accept £50,000. The ransom was not paid.
Since her arrival home, she has been accused of making up the kidnap for publicity.
Her mum Beata came to her defence telling the Evening Standard: "People are making up lies about my daughter. She is recovering now after what has happened. It has been terrible for her".
"It will all come out when she is ready to speak out against these lies. She has had a terrible few weeks. As her mother, I was very worried and just want her to recover so she can speak out against the lies."