As has been proven on so many occasions, our little ones have a bit of a habit of getting up to mischief the second that we take our eyes off them, and one Colorado mum has learned this the hard way.
Victoria Farmer was nursing her son upstairs in her home when she noticed that all was "scary quiet" downstairs, where she had left her two-year-old daughter, Anistyn.
Putting her little one down, Victoria decided to investigate, and nothing could have prepared her for what she found.
It seems that little Anistyn liked the look of the bucket of white paint sitting in her living room, and she decided to get a little creative with it!
As they say, a picture paints a thousand words!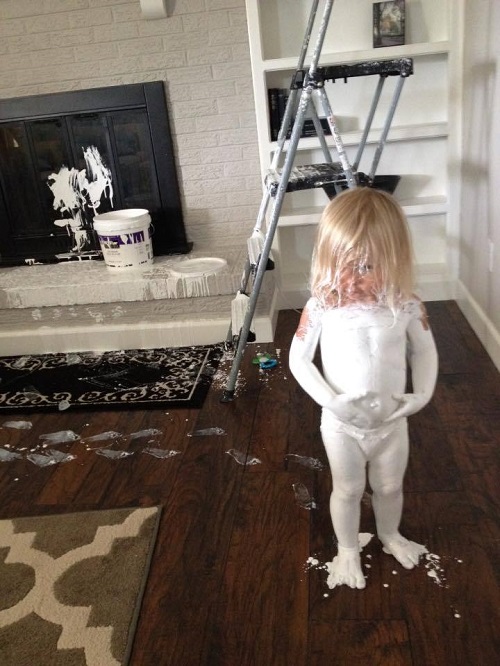 Sharing the experience on her Facebook page, mum Victoria wrote: "It looks like she just climbed right in and went for a swim. Cleaning her was the easy part. Cleaning it off the fireplace before it set in was the scary part."
"Plus, it's a discontinued paint on the fireplace and our house is going on the market in a week so the timing was pretty incredible," she added.
The photo was sent into The Ellen Show and has since gone viral around the world.
How many parents can relate to what happened here?