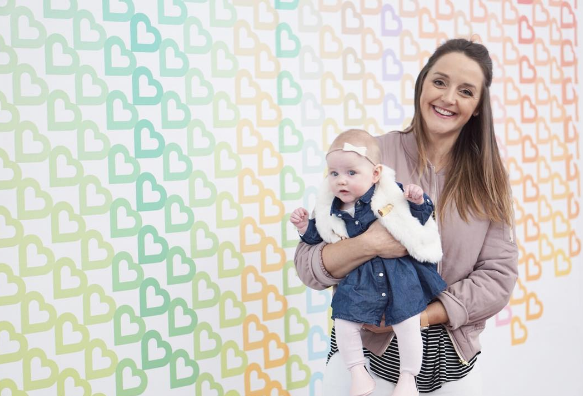 Siobhan Rennie is a mum-of-two and the voice behind the MeOhMyMum blog.
This week Siobhan shared a heartfelt message about something awful that happened to her, as a warning to her fellow mums.
"Tonight, I put Harry and Aoife in the bath together, played with them for a bit, then remembered I had washing to put away. So I went around the corner just a few metres to hang up one of my husband's shirts."
"I didn't hear anything out of the ordinary, just a tiny bit of splashing" she continued in the heartfelt post on Instagram.
Siobhan goes on to describe the ordeal that followed: "I went back to the bathroom maybe 15-30 seconds later (I really have no idea, it was very quick) and Aoife was under water flailing around."
"Harry was laughing. I grabbed her so fast out of that bath and held her to me...she was coughing and screaming. Harry suddenly realised she wasn't playing and his face fell."
Hundreds of people have commented on Siobhan's post, sending her their support, and also sharing similar experiences.
"Oh honey. Much love to you. And good on you for sharing. We all need reminders!" wrote one follower.
This is such an important message... you can never be too careful!
SHARE to show your support for Siobhan.