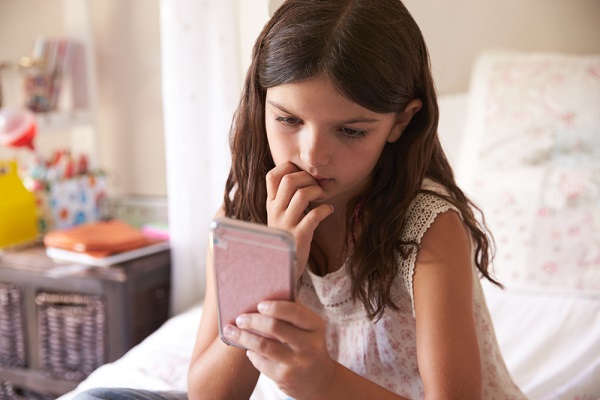 An anonymous mum-of-two has share a poignant video speaking about cyberbullying.
She begins by saying that while her children, aged 5 and 1, are still too young to be affected by cyberbullying, she had heard friends and co-workers talk about the impact cyber-bullying has had on their lives.
"One co-worker was telling me about her 17-year-old daughter, who had been told online that she should kill herself."
"The worse thing is that there was nobody that came to the daughters defence- it was just silence."
She continues to share an incident that had occurred at dinner that night. She and her family were dining at a popular American restaurant.
They sat next to a "fun and chatty" group of teenage girls, aged about 15 years old.
"They started off talking about girls in their grade, and how dumb they are, how they're such trash blah, blah, blah."
Eventually the phones come out,and the girls started mocking profiles of their classmates and encouraging them to send mean messages.
They started crafting messages like "Hey, do you know how stupid you are?"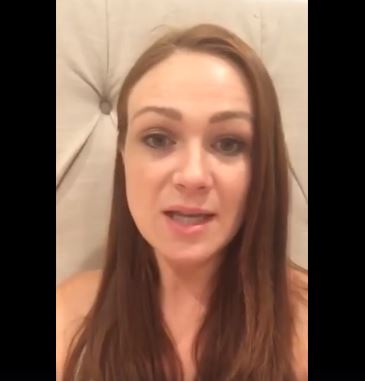 The girls started to discuss a boy in their school who was struggling with depression, and sent him a message telling him to commit suicide.
The mum was disgusted: "My heart is breaking because I'm sitting at the table with my five-year-old and my one-year-old. And I'm flashing forward ten years and I'm picturing my kids as the photos on those phones.
"My heart is killing for the parents involved and the kids that are being tormented.
"Right then I realised that there was something worse, than if my kids were the ones being bullied. It was if my kid was sitting across the restaurant and I was sitting there not knowing the terrible things they were doing."
Aware that her children were watching her, she leaned over to speak to the teenagers.
"I told them that they were so beautiful and it sounded like they were having a lot of fun. They were lucky because they were such fun outgoing girls.
"It's nice to be pretty on the outside, bit the most important thing is to be pretty on the inside."
They knew that they had been overheard, and looked ashamed of their actions.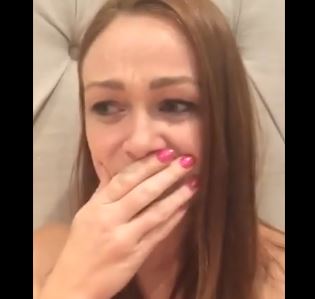 "I just wanted them to know that every single person they talked about was somebodies daughter, son and somebody loves them," the mum continued.
"I think when they become adults I think they're going to look back on this night and just feel so sad. Because I look back at some of the things that I said at their age and it makes me sad too."
She however made it clear that their bullying was not who they are as people. The terrible things are not a reflection of who they are as people.
However, it made her realise that parents are often unaware of what's on their children's phones:
"We'd all like to think that our kids aren't like that. Because these all looked like cute girls, who were loved and who had family in their lives. And they didn't think twice about messaging someone to stay that they should kill themselves."
She continued to contrasted it to bullying when she was a child; "with social media it's there permanently. It never goes away and it's there for everyone to see."
"All I can say is please look at your kid's phones. And just teach them to be decent human beings.
"And also teach them that it's not okay for them to sit there and listen to somebody do something like that. They need to jump in and stop it where it is."
Commenting under the story, many Facebook users shared their own stories of bullying:
All we can say to this heartbreaking video is kudos to her mum for standing up to it, and hopefully her courage inspires others to put a stop to cyberbullying.
If you would like more information or help concerning any topics raised in this article click here.