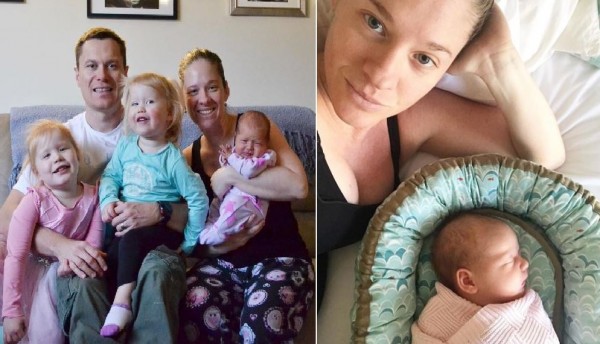 Mummysomniac has hit out at the perception of what a 'real' body should look like, and how people are now thinking their bodies are less than someone else's.
Kirsty, a mum-of-three, is not a fan of the word 'real', which in her opinion, is used far too often in today's media:
"Almost every time it's used, it leaves the rest of us open to the feeling that our bodies, or our journeys are somehow less than others."
"That because our bodies don't look like someone else's version of 'real', that we're not doing it right, we either haven't struggled enough, or we should be doing it better."
Kirsty, who is currently postpartum, pictures all bodies as real:
"My body is no less 'real' than anyone else's. It's just as real as the person rocking her pre-pregnancy jeans and super flat stomach at one week postpartum."
"It's every bit as real as the mum who's pregnancy resulted in stretch marks and scarring, just as it's as real as the mumma who made it through without a scratch."
"We're ALL real, just a different version of real."
But that's not all; the mum also included beautiful images of her postpartum body alongside her adorable newborn.
However, her postpartum experience has been quite different this time around, still experiencing a soft squishy tummy, bruising, scarring and abdominal separation:
"My recovery is slow, slower than it has been the last two times... and that's ok. Each of my own pregnancies and recoveries has been different, I can't compare them."
"And if I can't even compare my own three experiences, then how can I compare mine with someone else's?"
"At this point, almost every aspect of me has been changed again, changed permanently. And the best thing is, this time around, quite frankly, I could care less."
And we figure she's right. Why care? Everyone's body changes over time, when we have children it changes a little quicker but we're all beautiful in our right, and we're definitely all real.