Consider us totally empowered.
We truly believe that loving our body is a state of mind. Now we're older and more comfortable with ourselves, we're a lot less hard on our bodies than we were as younger women – and we were slimmer then so go figure!
Self-love really is all in our heads, and while it's not always easy, we think reframing the negative thoughts we have about our bodies – and rubbishing the media's representation of what a woman should look like – can go a long way in making us feel beautiful; love handles, stretchmarks and all.
And one mum who is really helping the cause is 27-year old Melissa Fearon from Ontario, Canada.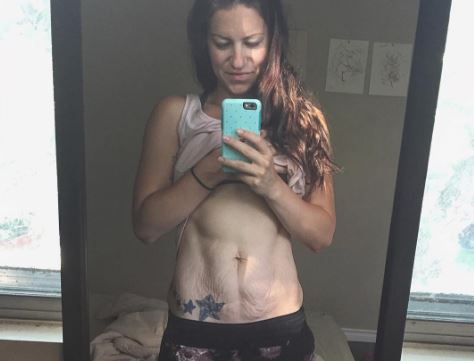 After falling in love with keeping fit, the mum-of-three created the fitness Instagram page babiesandpushups, and while she is strong and healthy, one part of her has changed forever after having kids – her tummy.
And like many of us, these changes were hard at first for Melissa to accept.
"I definitely felt pressure to 'bounce back' as I think all moms do — because of celebrities and social media," she told Mail Online. "Women in general put so much pressure on themselves to be like the celebrity women and moms that are out there."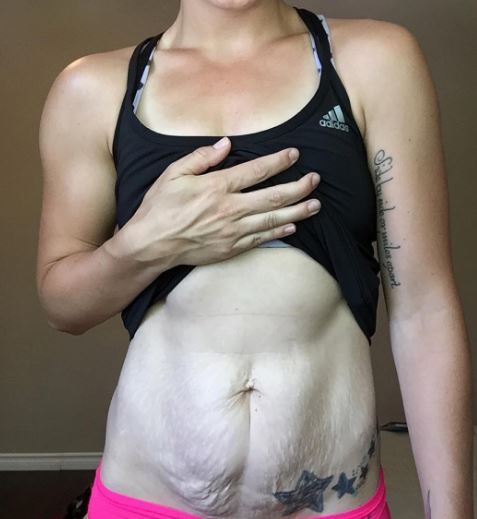 With her Instagram page, Melissa wants to show woman that by exercising and living a healthy lifestyle, they can learn to love themselves, flaws and all.
"Confidence has definitely come from working out and living a healthy lifestyle," she says. "It's made me able to embrace [my body] so much more."
And in terms of 'reframing' her thoughts about her body, Melissa has stopped looking at her stretched tummy as a flaw. She recognises it for what it is – a mark of carrying her three precious children.
"Us women are so hard on ourselves, and we honestly need to love ourselves way more and criticise way less!" she told Mail Online. "So in all honesty, the thing I love most about myself is my stomach. As self-conscious as I am most of the time, it housed all three of my babes for nine months each.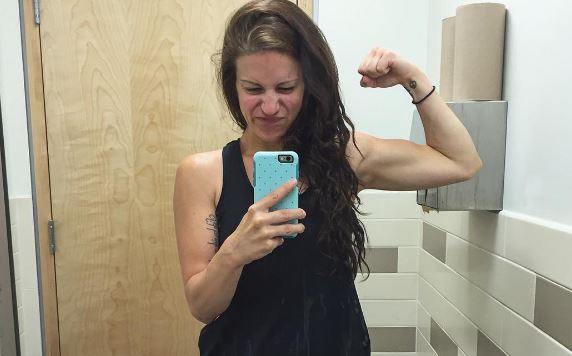 "It was stretched and marked beyond belief and to me, it's just a canvas of the love I have for all of them."
What a wonderful way to put it! So mums, if you're feeling down about a certain part of your body after having children, just remember the amazing feat it's been through, and what it has created. Hopefully when you look at it through new eyes, all you'll see is beauty and power.
Empowered by Melissa's attitude? Why not SHARE this message of self-love and acceptance!