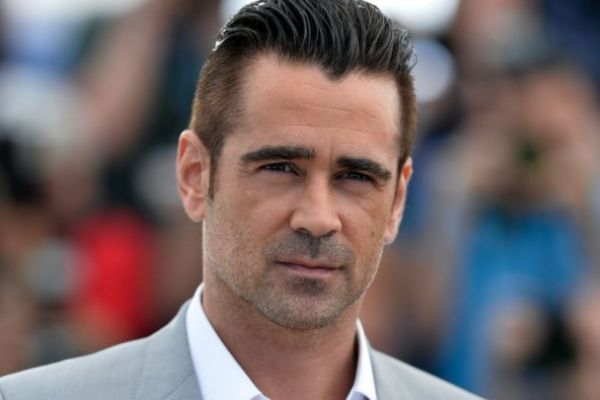 Raising a child with special needs comes with its own set of unique challenges that can make parents feel isolated. Colin Farrell wants to assure these mums and dads that they are not alone, though.
The Golden Globe winner is father to two beautiful children, one of whom has Angelman syndrome.
The rare genetic disorder is characterised by severe intellectual disability, lack of speech, sleep disturbance, and usually a happy demeanour. Colin's 14-year-old son James was diagnosed with Angelman syndrome when he was very young.
The In Bruges actor opened up to Today reporter Christina Poletto about what it's like being a father to a child with special needs.
Promote your CAN page and IAD fundraising with some words from Colin!https://t.co/D2q8fGfGUW https://t.co/0lgOfRarnp

— FAST (@cureangelman) 3 February 2017
"The struggles of a child with special needs can be so brutal that they can tear at the very fabric of your heart," he noted, "But the love shared and the pure strength and heroism observed is the needle and thread that mends all tears."
He attended the annual summit and gala for Angelman syndrome hosted by FAST (Foundation for Angelman Syndrome Therapeutics) earlier this month.
While there is currently no cure for the disorder, at the gala it was revealed that six different medical projects in development may greatly help those with Angelman syndrome.
The 41-year-old praised the event, saying, "It is an opportunity for each person … to really feel that they are not alone in the struggle of raising a child with special needs."
"The gala simply represents the best of humanity for me," the Irish actor told the Today reporter.
"Every year I leave humbled and grateful for our community and for the beauty of the spirits of our children."
He sent out an incredibly touching and powerful message to families of children recently diagnosed with special needs.
"I would humbly say to parents of a child with a recent diagnosis of any disorder that while they may well be experiencing the death of one dream, that dream of having a healthy child, there are a thousand dreams and milestones that are yet to reveal themselves," Colin said.
"I would also say that my heart is with you all, along with my respect for you, for your children's struggles and for the love that you have for your children and that I wish you all peace and support in the face of any adversities."
The Lobster star also imparted some reassuring advice: "One thing I would say is reach out. Find support. Only you will ever know truly what it is to feel what you feel, but you will recognise yourself in the struggles and triumphs of others when you hear their stories. You are not alone."
Every life has meaning, he shared, and that thought comforts him on difficult days.
"I have no understanding of the true mysteries of every life, but I believe every life comes with a message. Many of those messages are ignored. Our children's aren't," Colin wisely said.
Thank you, Colin, for reassuring parents that they are not alone.